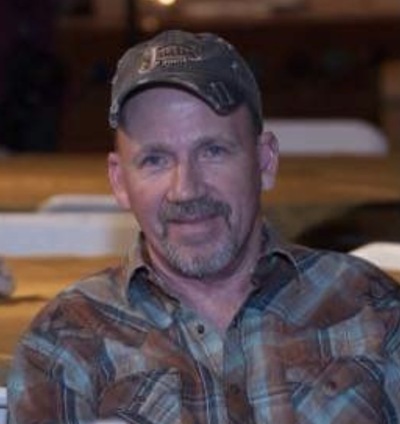 Robert Wayne Landers, 59 of Cave City passed away Monday, June 14, 2021, at St. Vincent Hospital in Little Rock.
He was born Aug. 14, 1961, in Batesville, Arkansas to Robert Brewer and Lillian Cornellia (Hunter) Landers.  He was a retired truck driver and of the Baptist faith.
He was preceded in death by his father.
Survivors include two sons, Stanley Landers (Amanda) of Flippin and Caden Landers of Sedalia, Missouri; three daughters, Jennifer Cooper (Thomas) of Salem, Tiffany Cochran (Brennan) of Sturkey and Robin Cherie Landers of Springfield, Missouri; his mother, Cornellia Landers of Cave City; two sisters, Debbie Stauffer (Murray) and Lisa Coles (Rick) both of Cave City; twelve grandchildren and a host of other relatives and friends.
Funeral services will be Thursday, June 17, 2021, at 2:00 p.m. at the Qualls Funeral Home Chapel in Cave City with Pastor Allen Brown officiating.  Burial will follow in the Cave City Cemetery.
Visitation will be from 1:00 p.m. until service time at the funeral home.
Pallbearers will be Caden Landers, Cody Perkey, Hunter Glenn, Dakota Glenn, Michael Reynolds, and Rick Coles.
Honorary pallbearers are Donnie Crawford and Rick Spurlock