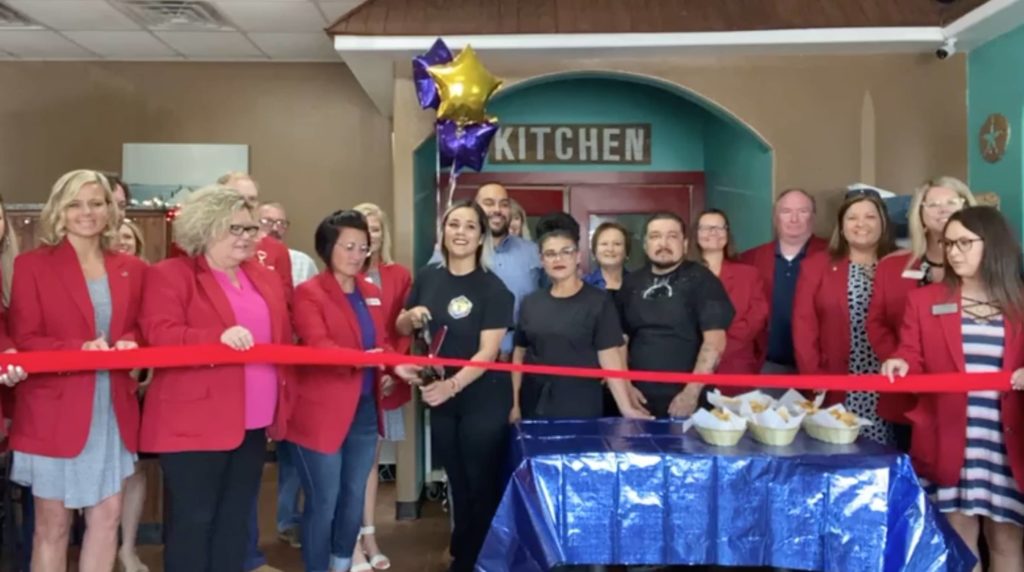 Veronica Guzman (pictured above, center, with ceremonial scissors) is the new owner and operator of Los Cocos at 1600 Batesville Blvd. in Southside. The Batesville Area Chamber of Commerce held a ribbon-cutting for the restaurant on Wednesday.
Los Cocos is having a grand opening special through the end of the year. Kids up to 8 years old will receive a free meal with each adult meal at dinner. The restaurant also has a party room that can seat up to 120 people.
The dinner hours are from 3:30-9:30 each day. For everyday specials, call (870) 569-8131.
Guzman (right) with White River Now's Dana Millikin at Wednesday's ribbon-cutting at Los Cocos.