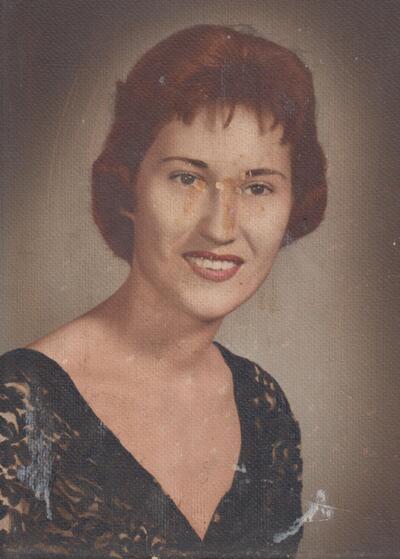 Shirley Smith, 83 of Cave City passed away Saturday, July 3, 2021, at her home.
She was born June 30, 1938, at home in the Mount Ida area to Mann and Margaret Evelyn Logan Robbins.
She retired from GenCorp Automotive in Batesville as a payroll clerk and was of the Baptist faith.
She was preceded in death by her parents; her husband, Glenn Smith; three sisters, Edna Lee Robbins, Vera Reynolds, and Charla Medlock; a nephew, Jason Isley and a niece, Kim Isley.
Survivors include two sons,  Mark Smith (Ronele) and Robin Smith  both of Cave City; one daughter, Nancy Allen (Sammy) of Drasco; four brothers, Billy Robbins of Batesville, James Robbins (Tressie) of Bethesda, Jerry Robbins (Betty) of Floral and Robert Robbins (Dottie) of Cave City; three sisters, Vicki Evans of Cave City, Susan Jones of Batesville and Melissa Grubbs of Georgia; six grandchildren, Lauren Terry, Ethan Smith, Olivia Smith, Garrett Smith, Riley Smith, and Byron Turner; six great-grandchildren; several nieces and nephews and a host of other relatives and friends
Graveside services were Tuesday, July 6, 2021, at 10:00 a.m. at the Eutopia Cemetery located west of Cave City with Bro. Bobby Sanders officiating.  Arrangements are by Qualls Funeral Home of Cave City.
Pallbearers will be Travis Robbins, Dustin Robbins, Ethan Smith, Jerry Medlock, Byron Turner, and Garrett Smith.
Special thanks to Dr. Andy Davidson and his nurse Tonya Holt and to Legacy Hospice for the excellent care provided.