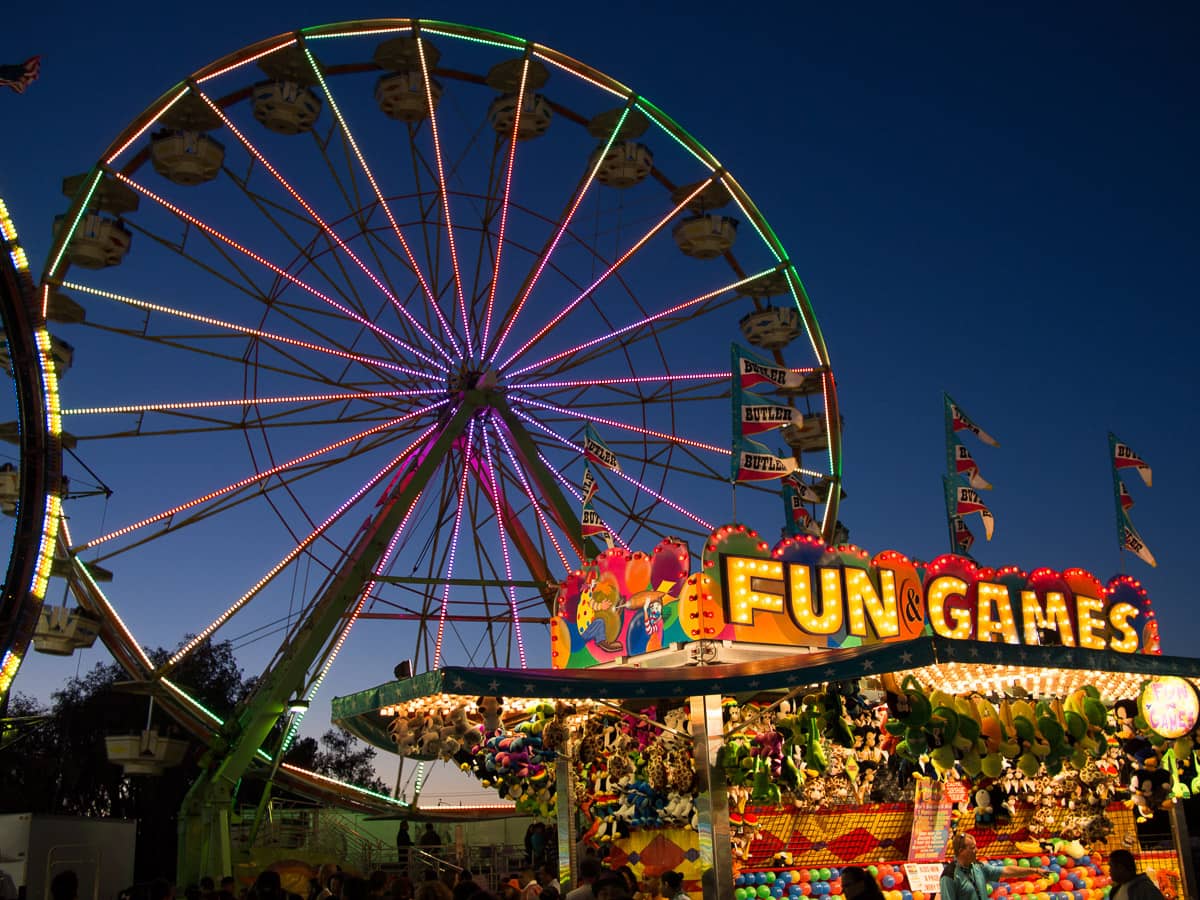 The "Best Week of the Summer" is coming to the Fulton County Fair. Fair officials have seven days of events planned for the county fair. 
The official dates for the Fulton County Fair is July 26 through July 31, but events will start on July 24 with the Fulton County Fair Queen and Junior Fair Queen pageants. Pageants will be open to the public at 7 p.m. and will be held in the Salem Civic Center. Private interviews will be held that afternoon and are closed to the public. Winners will represent Fulton County in the Arkansas State Fair Queen Pageant in Little Rock in October. Presenting sponsors for the week-long fair are White River Now, Bank of Salem, and FNBC Community Bankers.
All Creative Arts exhibits including flowers, horticulture, and baked items will check-in on Monday from 11 a.m. to 6 p.m. Exhibitors who have not pre-registered their exhibits should call the Fulton County Fair Office at (870) 895-5565 this week. Entry tags will be available for pickup when you check in. Lunch will be provided for volunteers by Hillbilly U-Pump Convenience Store.
The first night of the youth pageants for ages 5 to 13 years of age will be held Monday, July 26 at 7 p.m. There will be divisions for Petite Miss, Junior Miss, and Young Miss. Contestants should check in no later than 6:45 pm and admission will be charged at the Civic Center. One parent will get in free with the contestants.
Tuesday is Shaver Plumbing and Hardware Day at the fair. All creative arts exhibits will be judged on Tuesday and the exhibit building will open for public viewing at 5:00 p.m. Entries for the King Arthur Flour Baking Contest, The Pacesetting Times "This is Fulton County" Photography Contest, and the Salem VFW Post 9777 Auxiliary Patriotic Art Contest will be judged on Tuesday. Lunch for judges and volunteers will be provided by Fred's Fish House at Mammoth Spring. The second night of the Youth Pageants will be held Tuesday at 7 p.m. for ages 4 months – 4 years. Contestants should check in no later than 6:45 pm.
The Annual Fair Horse Show is scheduled to begin at 6 p.m. Tuesday in the arena. Horsemanship awards will be presented to the junior and senior exhibitor who earns the most points in the Horse Show. For information on the horse show, contact Christi at (870) 371-0660 or Dustin at (417) 257-4553. 
Wednesday is FNBC Community Bankers Day at the fair and the day will honor all veterans. FNBC, Salem VFW Post 9777, and fair officials invite all veterans and their spouses or caregivers to attend this special day for veterans. The program will start at 10:30 a.m. Veteran's Day at the Fulton County Fair will be held on July 28 in the Salem Civic Center. Registration will be at 10 a.m. and the program will start at 10:30 p.m. FNBC will provide a meal and Salem VFW Auxiliary will provide door prizes. There will be a program on veterans services and benefits and on the Veterans Outreach Program. There will also be a presentation from the Supportive Services for Veterans Families by Brittany Shriesher from Jonesboro. After the program, there will be bingo, and the day will close with door prizes.
Wednesday is also livestock check-in day, and this includes poultry and rabbits. Arkansas fair exhibition laws require that all poultry exhibits must have a negative Pullorum test within ninety (90) days of entry to the fairgrounds. Poultry testers will be at the pavilion at the Salem City Park on Civic Center Road to do testing from 5 to 7 p.m. (note only one time for all poultry exhibitors). There will be no charge for the test and poultry exhibits must have the negative test before entering the fairgrounds.
All other livestock, including beef and dairy cattle, sheep and goats, swine, and rabbits, will check in from 5 to 7 p.m. Johnson Brothers Amusements will return to the Fulton County Fair this year with new rides.  They will open at 6 p.m. on Wednesday night with rides and amusement booths. Armbands will be honored each night from 6 to 10 p.m., but a new armband will be required each night. Fairgoers can save $5 by purchasing armband tickets at FNBC Community Bank, Bank of Salem, the Fulton County Fair Office, or order online at fultoncountyfair.org. Armbands will be $25 if purchased on the midway.
Hall Rodeo, LLC returns to the Fulton County Fair with an ACA-sanctioned rodeo on Wednesday and Thursday nights. FNBC Community Bankers, Bank of Salem, and Dawson's Septic will sponsor the 2-night rodeo and it will get underway at 8:00 p.m. each night. Cline Hall will have two nights of fast-paced rodeo action and the Hills' Auto Sales Bounty Bull will be there.
Thursday is Bank of Salem Day at the fair and events start with Senior Day. This event is for all seniors, age 60 and older, and is sponsored by the Bank of Salem and White River Area Agency on Aging. Senior Day starts at 10 a.m. and will feature free admission, entertainment, a free BBQ lunch, games, and door prizes from area businesses. There will be a program on fraud prevention for seniors. The medical community will showcase their services and have health screenings at Senior Day. Seniors are asked to practice social distancing and follow CDC guidelines by wearing a mask if they have not been vaccinated.
Thursday is also filled with a day of judging at the fair. Livestock judging will start at 8 a.m. with swine judging. Rabbit showmanship and judging will start at 10 a.m. Kersey Dental Clinic and Salem Auto Supply will sponsor awards for the Goat and Sheep show and judging will start at 11 a.m. Poultry showmanship and judging is at 1 p.m. The second night of the rodeo will start at 8 p.m.
Friday is North Arkansas Electric Cooperative Day at the fair and will start with beef and dairy cattle judging at 9 a.m. in the Everett Show Arena. Leslie Drug, Kersey Dental Clinic, and Salem Auto Supply will sponsor the Beef and Dairy show awards.
North Arkansas Electric will sponsor Kid's Day on Friday and registration will start at 9 a.m., and the program will start at 9:30 a.m. Kid's Day activities include the famous Electrical Safety Magician Scott Davis, Survival Flight Helicopter, Salem Volunteer Fire Dept, NAEC Linemen, and the Salem VFW will present a program on flag etiquette and demonstrate proper flag folding. North Arkansas Electric will serve a hot dog lunch, and the day will conclude with door prizes and snow cones from the VFW Auxiliary.
Friday's events continue with the Lakeview Auto Rental and AllSteel Corn Hole Tournament at 5 p.m. in the fairgrounds arena. Spectators are invited to bring lawn chairs and canopies and set up in the arena if they want a closer view or they can set in the arena bleachers. Sponsors will provide $600 in added prize money and half of the entry fees will go for prizes. In addition, the sponsors will provide custom-made corn hole boards for awards. The tournament will be double elimination and teams are encouraged to pre-register by calling (870) 895-5565. The registration fee is $25 per team and all profits will benefit the Fulton County Fair Scholarship program.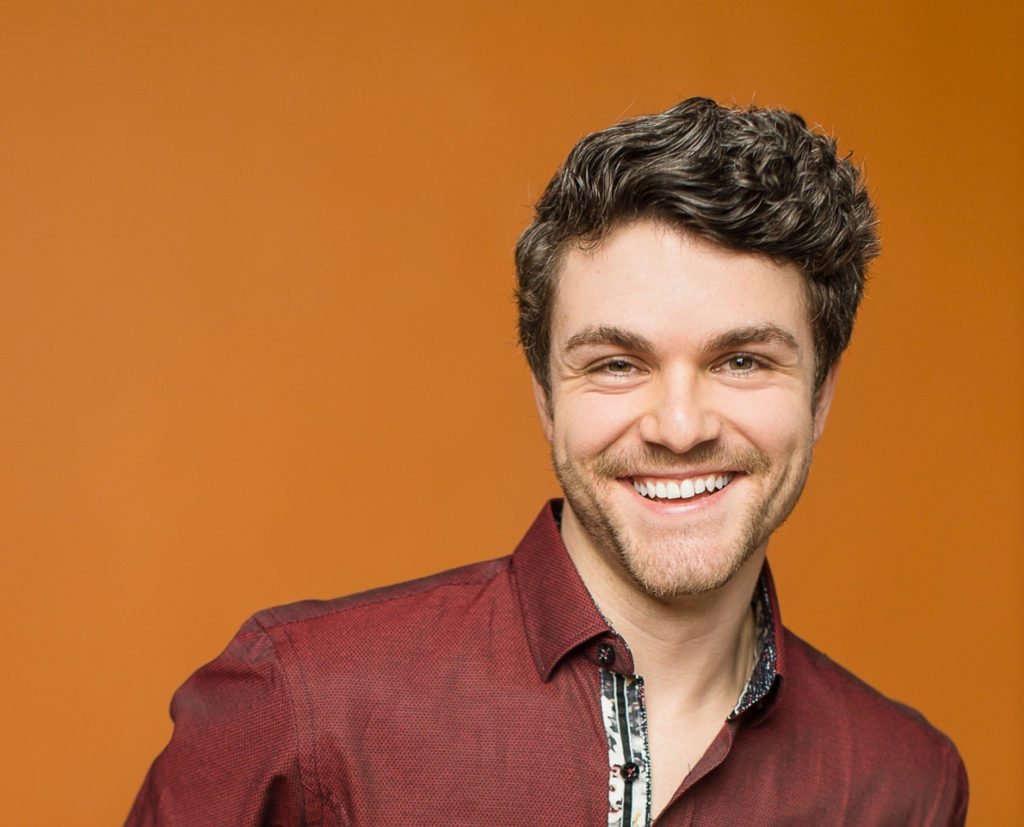 K-Kountry 95 and E-Communications will bring Voice Contestant Cory Jackson (pictured), a popular country singer and songwriter, to the Fulton County Fair for a return appearance. The concert will start at 7:30 p.m. Admission to the concert is $12 and advance tickets will include free gate admission. Save $6 by purchasing advance tickets. Tickets are on sale at the Fulton County Fair Office or they can be ordered online by clicking here.  The fair invites everyone to come early and visit the exhibits, watch the corn hole tournament, and get some great fair food. 
Saturday is Hill's Auto Sales Day at the fair. Creative Arts Best of Show photos will be made at 1 p.m. in Hickinbotham-Miller Exhibit. The Scholarship Presentations and Cookie Jar Auction will start at 4 p.m. followed by the Junior Livestock Auction in the Everett Show Arena. Business owners and individuals are encouraged to support the youth involved in the fair by attending the sale and bidding. Persons who cannot attend the auctions can support the scholarship program and the Junior Livestock Program by making a cash donation. Contact the fair office or a member of the Fulton County Fair Livestock Committee for information.  The Scholarship Auction and the Junior Premium Sale will be conducted by Perryman & Perryman Auction Company.
Livestock checks out at approximately 6 p.m. or following the Junior Livestock Auction. The final night of the Johnson Brothers midway will open at 6 p.m. The annual Hill's Auto Sales and Salem Auto Supply Truck Pull starts at 7 p.m. in the arena. The truck pull is a sanctioned pull by the Outdoor Pullers Association.
The Fulton County Fair offers a safe environment with hand-sanitizing stations located throughout the fairgrounds and carnival area. Masks and other PPE supplies will be available.
Gate admission will cover all events except the carnival and concert. Admission is $6 for teens and adults, $4 for youth age 6-12, and under 6 is free. Parking is free. For more information on the Fulton County fair call (870) 895-5565 or visit our website at fultoncountyfair.org or join the Fulton County Fair Facebook group.