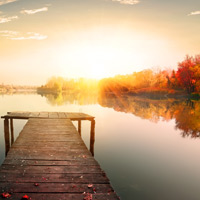 Harold Edwin "Brew" Whybrew of Newport, Arkansas, departed this life on Saturday, July 17, 2021, at the age of 66. He was born Oct. 24, 1954, in Newport, the son of William Wesley and Hazel (Scudder) Whybrew.
Whybrew was a graduate of Newport High School and attended vocational school to learn carpentry. On June 30, 1978, he married his wife Rhonda, and together they enjoyed 43 years.
Whybrew enjoyed listening to rock music, mowing his yard, camping, and boating. He was a huge NASCAR fan, watching each race on television, and making the trip to Talladega yearly. Whybrew enjoyed estate sales, flea markets, and watching the stock market. He was dependable; always just a phone call away if needed, and was a thoughtful, kind gift giver.
Whybrew was preceded in death by his father, William Whybrew; his mother, Hazel Whybrew Lewis; and one brother, Gary Whybrew.
Survivors include his wife of 43 years, Dr. Rhonda Elaine (Campbell) Whybrew of the home; one son, Edward Belly and wife, Dr. Jami West of Jonesboro; one daughter, Dr. Misty Tramel, and husband, William Brian of Jonesboro; six grandchildren, Joshua C. Howard of Jonesboro, Anika M. Howard of Fayetteville, Nate Bosquez of Jonesboro, Kaytelynn Tramel of Memphis, Skarlytt Tramel of Jonesboro, and Bethanie Tramel of Jonesboro; and a lifetime of friends.
Friends may visit at the funeral home Thursday evening, 5:00-7:00 p.m.
Honorary pallbearers are Clay Bain, Randy Ritchie, Kenny Thaxton, Jason Green, and Neal Sutter.