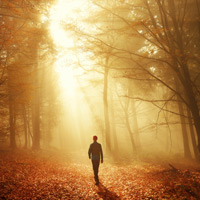 John E. James of Newark, Arkansas, departed this life on Sunday, July 18, 2021, at the age of 44. He was born May 22, 1977, in Newport, the son of Everett Leroy James and Ludie (Taylor) James Tidwell.
John was a 1995 graduate of Newport High School and attended ASU-Newport, where he earned a CDL license. He spent many years as a truck driver before taking a job at Grainges, where he currently worked. John loved the outdoors, and especially enjoyed four-wheeler riding and deer hunting. He was an avid movie fan, who spent hours watching old westerns and action movies. John's greatest love was the love he had for his family and friends.
He was preceded in death by his father, Everett Leroy James.
John is survived by his wife of 16 years, Kristin (Fallis) James of Newark; two daughters, Alivia and Adalynn "Addie" James; his mother, Ludie (Taylor) Tidwell of Newport; his stepfather, whom he loved very much for accepting him as his own, Arthur Tidwell of Newport; his siblings, Sherry Doyle of Cord, Virginia "Gin" Heatherly of Searcy; Larry Everett James of Benton, Linda Sue Hill of Benton, and Carolyn Ann Yount of Morrilton; and a lifetime of friends.
Funeral services are 2:00 p.m. Friday at Cord Baptist Church with Bro. Jeff Childress officiating. Interment will be at Hopewell Cemetery.
Those honored to serve as pallbearers are Brian Malone, Shawn Haigwood, Ty Hunter, Trey Hurst, James Shannon, Johnny Hodges, Cody Malone, and Chad Mullins.