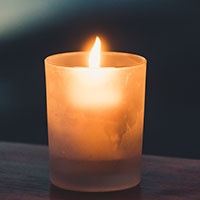 Shelah Sue Wolverton, 70 of Ash Flat passed away Wednesday, July 21, 2021.  She was born Dec. 22, 1950, in Chickasaw, Pennsylvania to Jack Wyman and Marion (Cobbett) Hawk.  She was a homemaker and a member of Peace Valley Pentecostal Church in Ash Flat.
She was preceded in death by her parents; one son, Jason Anderson, and one brother, Terry Hawk.
Survivors include one son, Robert Wolverton (Robin Mears) of Salem; two daughters, Jamie Hall (Michael) of Summit and Marion Frost (Ryan) of Ash Flat; one brother, Mike Hawk (Christy) of Evening Shade; a sister-in-law, Candy Hawk of Knox, Pennsylvania; four grandchildren, Kaylen Wolverton, Katelynn Smith, Keith Wolverton and Jacob Hall; several nieces and nephews and a host of other relatives and friends.
Funeral services will be Saturday, July 24, 2021, at 2:00 p.m. at the Qualls Funeral Home Chapel in Cave City with Michael Hall officiating.  Burial will follow in the Campground Cemetery in Evening Shade.
Visitation will be Friday, July 23, 2021, from 6:00 until 8:00 p.m. at the funeral home.
Pallbearers will be Mike Hawk, Michael Hall, Andrew Stevens, Tony Allen, Marcus Cherry, and Ryan Frost.
Honorary pallbearers are Robert Wolverton, Roland Allen, and Glen Allen.