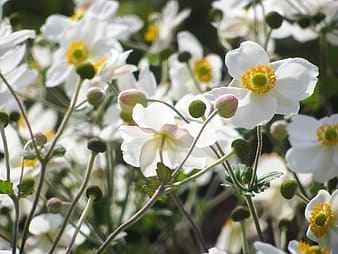 Jeanette Whittington,85, of Batesville entered into rest on Monday, Aug. 2, 2021. She was born July 14, 1936, in Fernwood, MS to the late Elmer Avara and Christine (Chunn) Avara. Jeanette was a very loving wife, mother, grandmother, and friend. She was of Christian faith and stood by her husband Jesse's side while he served as pastor of the Church of God of Prophecy. She also used her gifts as a piano player to touch people's lives and spread the Gospel.
Jeanette is reunited in heaven with her parents; her loving husband of an amazing 67 years, Jesse Whittington; her sister Mildred Roland; and her stepbrother, Dean Morgan.
She is survived by her son, Tommy Whittington (Glenda); her two daughters, Sheila Akers and Patricia Queen (Eddie); her two sisters, Catherine McCurnin and Jean Bergeau (Donald); nine grandchildren:  Jarrod Whittington (Jammie), Jason Whittington (Lacinda), Jeff Whittington (Karie), Joel Whittington, Julie Woodward (Jeremy), Jessica Burrow (Troy), Thadd Brooks (Nita), Relana McGuire (Lynn), and Tabitha Rendon; 29 great grandchildren:  Madison Whittington, Rylan Whittington, Strylynn Whittington, Lyla Whittington, Sadie Whittington, McKayla Whittington, Carter Whittington, Kaden Whittington, Elijah Woodward, John Woodward, Abigail Woodward, Jaron Burrow, Espn Burrow, Wrigley Burrow, Creighton Burrow, Austin Brooks, Zach Brooks, Devon Brooks, Rebecca Brown (Spencer), Bailey Brooks, Jacob McGuire, Justin McGuire, Jerad McGuire, Julianne McGuire, Joseph Rendon (Jasmine), Benjamin Rendon, Elijah Rendon, Josiah Rendon, and Jonah Rendon; four great-great-grandchildren:  Elijah Brooks, Oliver Brooks, Jaxson Brooks, and Nevaeh Brooks; and a host of nieces, nephews, extended family, and friends.
Services are entrusted to Willis Funeral Service of Batesville. There will be a graveside service at Kyler Cemetery, Thursday, Aug. 5, 2021, at 10 a.m.
Honored to serve as Pallbearers are Joel Whittington, Jason Whittington, Jeff Whittington, Eli Woodward, John Woodward, and Jaron Burrow.