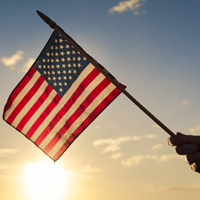 Richard Owen "Rick" Pauley, 71 of Cave City passed away Monday, Aug. 2, 2021.  He was born on Jan. 30, 1950, in Charleston, West Virginia to Jack and Bernadine Pauley.  He was a retired electrician and a U.S. Navy Veteran.  He loved riding motorcycles.
He was preceded in death by his father and a nephew, Jack Pauley.
Survivors include his wife, Harriet Pauley of the home; two sons, Richard Preston Pauley (Michelle) of Virginia and Christopher Brett Pauley of Cave City; his mother, Bernadine Pauley of Sulphur, Louisiana; two brothers, George Pauley (Evelyn) and Michael Pauley (Debbie) both of Sulphur, Louisiana; seven grandchildren; three great-grandchildren and a host of other relatives and friends.
Private memorial services will be held at a later date.  Arrangements are by Qualls Funeral Home of Cave City