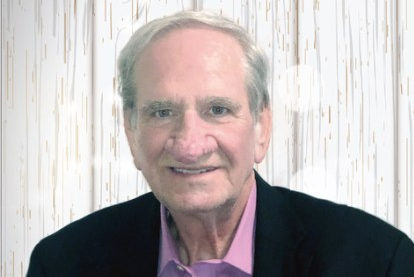 by Gary Bridgman, News Director, White River Now
Today is the day of decision.
Voters in the Batesville School District will say either yes or no to a request for funding to use a bond issue to build new classrooms and make needed renovations in other classrooms as well as safety rooms for all campuses.
Batesville Superintendent Dr. Michael Hester said those in support of the building program have covered the entire district over a period of several months to educate patrons about the need for the bond issue and the way it is to be funded.
"This is getting us down to the end of a two-year process with our community engagement. We have literally engaged our entire school district in a two-year study, and it's come down to our plan that we are voting on," Hester said in a phone interview. "We want to hear from everyone in our voting process. We want to hear from everybody. We need your voice To weigh in on the matter, and so we are excited for what is going to happen."
Hester said Batesville and the school district are both growing at historical rates. He said the district has grown over 14 percent across the last five years with a student population nearing 3,600.  He said, as a result, the district is "out of space" in every segment — pre-school, elementary, junior high, and senior high. He also noted the district is desperate to expand cafeteria service, saying the school is now having to start lunch periods at 10 a. m. each day to serve junior and senior high students. 
Hester also said the district needs safe rooms in all areas of the school system to make sure students are safe from thunderstorms spawning deadly tornadoes. 
The superintendent said the district has needs in almost every area of the system, from classrooms to transportation to cafeteria services.  He said the district can no longer put off accommodating the district's growth.  The bond issue, to be funding by an increase in ad valorem taxes, is for $49.5 million dollars and could pay for almost all the district's needs.
Public opposition to the bond issue is coming from the Independence County Republican Central Committee and its membership.  
The secretary of the Republican Party Central Committee in Independence County, Charles Fuqua, has sent to the party membership, and to the general public in a paid advertisement in a local newspaper, a statement that opposes the proposed millage increase.  Fuqua noted that a contributing factor for opposition is the recent re-appraisal and subsequent property tax increase.
The polls close at 7:30 p.m.
---
Get up-to-date local and regional news along with the latest sports and weather every weekday morning and afternoon from the First Community Bank Newsroom on Arkansas 103.3. White River Now updates are also aired weekday mornings on 93 KZLE, Outlaw 106.5, and Your FM 99.5. Have a news tip or event to promote? Email White River Now at news@whiterivernow.com. Be sure to like and follow us on Facebook and Twitter. And don't forget to download the White River Now mobile app from the Google Play Store or the Apple App Store.
If you have yet to be immunized against COVID-19, White River Now urges you to talk to your trusted local physician or pharmacist about the COVID-19 vaccine.
For COVID-19 information from the Arkansas Department of Health, click here.
For information from local physicians about COVID-19 vaccines, click here.