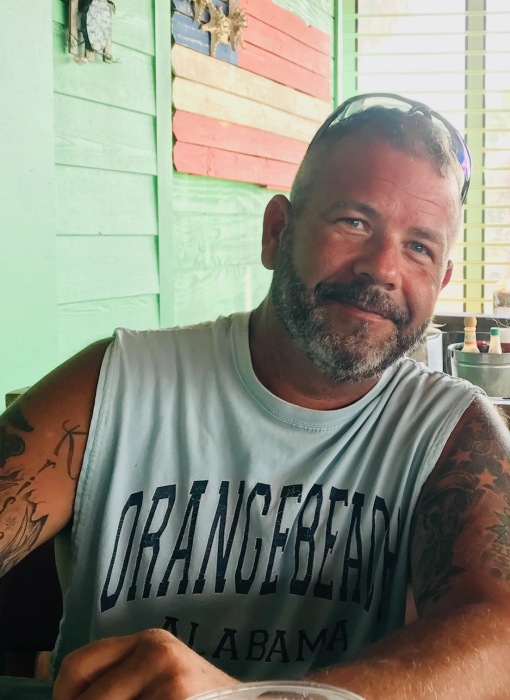 Dennis Edward Nephew Jr., 47, of Sulphur Rock passed away Friday, Sept. 10, 2021.
Born Jan. 17, 1974, in Peoria, IL to Dennis and Patricia Nephew Sr., he married Kristie Lynn Dillard on Jan. 1, 2002, in Bald Knob.
Working as a plumber, he owned Nephew Plumbing and worked for Batesville School District for over 13 years. When he was not at work, he enjoyed boating and fishing with family and friends. Above all, Dennis loved spending time with his wife and two sons, Braydon (17) and Ethan (15). They loved going on Florida vacations and watching Pioneer football. He will forever be known as a loving and devoted husband, father, son, brother, uncle, and friend.
He was preceded in death by his grandfather, Edward Nephew, and grandparents, Robert and Ellen Carrigan. He is survived by his loving wife of 19 years, Kristie Lynn Nephew (Dillard); sons, Braydon Edward Nephew and Ethan Joseph Nephew; parents, Dennis Nephew Sr. and Patricia Carrigan Nephew; grandmother Eleanor Reeves; brothers, Patrick Nephew (Kim) and Charlie Stone (Stacie); sister, Barbera Middleton (Chris); as well as many nieces and nephews.
Pallbearers will be Billie Finnie, Brady Gilmore, Shannon Terry, Darren Terry, Wayne Gibbs, and Joey Markowski.
A visitation will be held at Willis Funeral Service on Wednesday, Sept. 15, 2021, from 6:00 p.m. to 8:00 p.m.
The funeral service, officiated by James Dillard, will be held at Willis Funeral Service on Thursday, Sept. 16, 2021, at 2:00 p.m. Interment will follow at Sulphur Rock Cemetery.