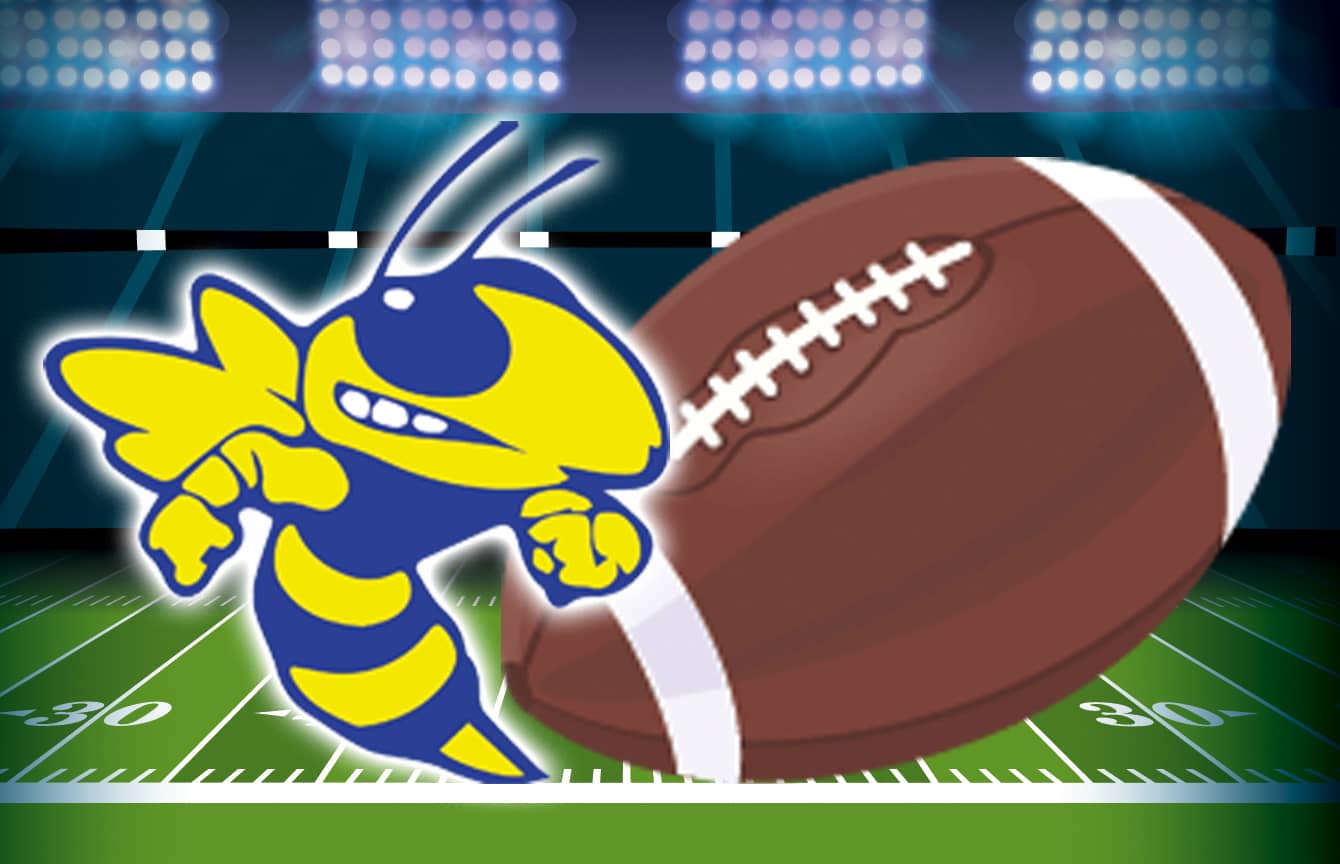 Report by Kevin Johnson
Friday night at Yellowjacket Stadium in Mountain View, the Mountain View Yellowjackets ran for over 300 yards for the second consecutive week to defeat the Quitman Bulldogs 48-27.
The Yellowjackets ran for five first-half touchdowns, two from CJ Rose and Elijah Carlton each, and another from Trampas Stubbs, to take a 36-6 halftime lead.
Quitman scored on their opening possession of the first half to close the gap to 36-13.
Mountain View put the game out of reach in the second half, when they took their opening possession of the second half 90 yards on 17 plays taking nine minutes off the clock before scoring on a one-yard touchdown run by Carlton.
The Yellowjackets added a one-yard touchdown run by Levi Rorie late in the fourth quarter to wrap up their third victory of the season as they defeat Quitman 48-27.
Mountain View had 432 yards of total offense, getting 344 yards on the ground on 52 carries and 68 yards through the air.
Carlton led the way with 128 yards on eight carries with three rushing touchdowns, he also passed for 68 yards, Rose added 113 yards on 15 carries with two rushing touchdowns, while Stubbs rushed for 69 yards on eight carries and one rushing touchdown.
Defensively the Yellowjackets held the Bulldogs to 252 yards of total offense, Landon Goins led the way with 10 tackles, including one sack, Trace Tinkle and Trampas Stubbs each added nine tackles, Jace Tinkle and Drew Shelton each added six tackles, while Josh Shipman added five tackles.
Mountain View improves to 3-1 on the season, while Quitman drops to 1-2.
The Yellowjackets will host Poyen next Friday for Homecoming at Mountain View High School.