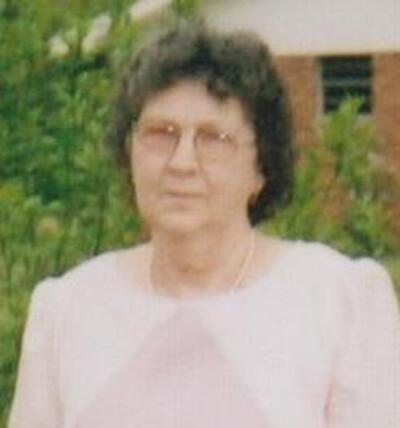 Joyce L. Friedman, 85 of Damascus, Arkansas went home to be with her Lord and Savior on Friday, Oct. 1, 2021, at the Heritage Living Center in Conway, Arkansas.
Joyce was a homemaker and a member of Cove Chapel Baptist Church of Martinville.
She lived her life just as The Apostle Paul in Ephesians 5:19 encouraged believers to be filled with the Spirit "speaking to yourselves in psalms and hymns and spiritual songs, singing and making melody in your heart to the Lord; giving thanks always for all things unto God and the Father in the name of our Lord Jesus Christ"
She was preceded in death by her parents, Harrison and Nettie Osburn.
She is survived by her loving son, Johnnie Friedman.  Joyce and Johnnie were like peas and carrots, you just wouldn't see one without the other.  He was the apple of his Mom's eye and her greatest accomplishment.
Also left to cherish Joyce's memory are a brother; grandchildren; a special nephew, "Gary Boy" and his wife Kim, many nieces and nephews, and a host of other relatives and friends.
Funeral services will be Monday, Oct. 4, 2021, at 2:00 p.m. at the Qualls Batesville Funeral Service Chapel with Rev. Allen Brown officiating.  Burial will follow in the Pleasant Valley Cemetery near Cushman.
Visitation will be from 1:00 p.m. until service time at the funeral home.
Pallbearers will be Gary Hendricks, Johnnie Friedman, Bobby Hilden, T.J. Osburn, Ronnie Hendricks, and Tony Greenfield.