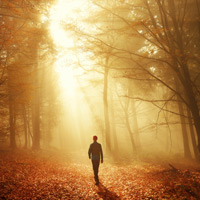 John Ruble Brownd, Sr., of Newport, Arkansas, departed this life on Thursday, Oct. 7, 2021, at the age of 94.
He was born Oct. 10, 1926, in Newport, the son of Joe Luster and Erma Maine (Holmes) Brownd.
Brownd was a graduate of Newport High School, where he had played Center for the Newport Greyhounds. He was a United States Air Force veteran, serving in Italy.
Brownd was the owner and operator of Newport Builders Supply for 30 years. During this time, he worked alongside his father and brother. Later in life, he was an equipment salesman for Case and McDonald's.
Brownd was a member of the Republican Party. After his father passed, he was known for a time as the only Republican in Jackson County. He enjoyed quail and pheasant hunting and loved to spend time with his family on the river boating, skiing, and swimming.
Brownd was an avid fan of the Arkansas Razorbacks and Newport Greyhounds.
He was an active member of Holden Avenue Church of Christ for 60 years. Mr. Brownd was a Deacon, a member of the 55 Alive Ministry, and served on the Business and Benevolent Committees.
He was preceded in death by his wife of 67 years, Matilda (Rogers) Brownd; his son-in-law, Ray Skelton; one brother, Joe L. Brownd, Jr.; one sister, Erma Emalyn Brownd; and his parents.
Brownd is survived by two sons, John Ruble Brownd, Jr., and wife, Tammie, and Mark Stephen Brownd, Sr., and wife, Pam, all of Newport; one daughter, Beverly Maine Skelton of Newport; 10 grandchildren, Mark Allen Skelton and wife, Sonja, Seana Lynn Calhoun, and husband, Dennis, Lisa Michelle Wommack and husband, Brad, Jason Edward Skelton, Scott Brownd Skelton and wife, Marian, Brian Allen Brownd and wife, Sharon, Thomas Brandon Gates and wife, Jacquelyn, Stephanie Nicole "Nikki" Nicholson and husband, Brent, Mark Stephen "Bo" Brownd, Jr., and wife, Nina, and John Luke Brownd and wife, Natalie; 24 great-grandchildren, Bradley, Hunter, Tye, Mackenzie, Emma, Cody, Sissy, Madison, Eli, Ellie, Avarie, Wyatt, Dylan, Gunner, Malachi, Jaxson, Cole, Hannah, Ty, Lila, Aleigh, Colt, Vivienne, and Hunter; four great-great grandchildren; a special caregiver, Carol Jackson; and a lifetime of friends.
Friends may visit at the funeral home, Monday, 5:00-7:00 p.m. Funeral services are 10:00 a.m. Tuesday at Jackson's Newport Funeral Home Chapel, with interment in Walnut Grove Cemetery.
His grandsons will serve as pallbearers, with his granddaughters and great-grandchildren serving as honorary pallbearers.