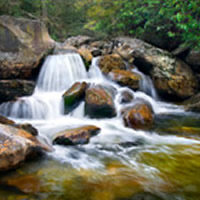 Keith Andree Worsham, 51, of Newport passed away Monday, November 8, 2021, in Batesville, Arkansas. He was born in Newport, Arkansas on April 4, 1970, to Tommy Hall and Sandra Worsham. Keith is a member of the Oak Grove Missionary Baptist Church. He enjoyed riding motorcycles, fishing, deer hunting, collecting, and working on antique cars, but most of all he enjoyed being around family. He was a member and vice president of the Streets Thunder Cats motorcycle club. Keith was a veteran of the United States Army.
He was preceded in death by his mother; Sandra Worsham and one brother; Leslie Hall.
He is survived by his father; Tommy Hall of Diaz, son Keith Worsham, Jr. of Newport, two daughters; Tiwewa Worsham of Jonesboro, Sandra Worsham of Jonesboro, five brothers; Shawn Harris of Newport, Joseph Hall of Newport, Tommy Hall Jr. of Little Rock, Ronald Berry of Abilene, Texas, Eric Berry of Portland, Oregon, five sisters; Lanita Hall of Newport, Tameka Barnett of Bakersfield, California, Qvette King of Little Rock, Yolanda Berry Washington of Las Vegas, Nevada, Stephanie Collier of California,  Aunt; Betty Bell of Newport, eight grandchildren; Faithe Worsham of Newport, Arabells Reid of Jonesboro, Amias Reid of Jonesboro, Zhaikir Reid of Jonesboro, Calileon Wren of Arizona, Kinselee Worsham of Newport, Kali Worsham of Newport, Kalees Worsham of Newport and a host of other family members and friends.
The funeral service will be 1:00 p.m. Monday, November 15, 2021, at the Dillinger Funeral Home Chapel, with burial in Odd Fellow Cemetery. Visitation will be Sunday, November 14 from 3 to 5 p.m. for the public.