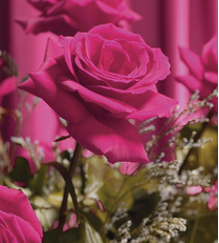 Jackye Sue Peacock, 80, of Beedeville, AR died Wednesday, November 10, 2021, surrounded by her family. She was born July 5, 1941, in McFadden, Arkansas, to Aubrey and Irene Hanley.
Jackye was a member of the Beedeville Church of Christ. She was a true example of a Christian wife and mother, living out her faith every day. She was a beloved Sunday school teacher for several generations of children and was active in all aspects of the Church.
Jackye graduated Salutatorian from Beedeville High School. After spending some time traveling she began working for Rancher Egg Supply where she would meet her future husband James Peacock. They married July 5, 1960, honeymooned in Canada, then traveled back through several different states. Jackye always enjoyed exploring other states and countries. She would pass this love to her children.
After a few years of living fancy-free with her husband, a family came and she settled into the role of homemaker, business manager, and substitute school teacher. Teaching and raising children led to her love of creating stories and poems. She would do this for the rest of her life, writing poems for church functions and people she both admired and loved. This eventually led to winning multiple awards and having five books published.
Jackye was diagnosed with Parkinson's disease at a young age and would struggle with it for the rest of her life. Through her faith as well as the strong spirit she never complained and was able to maintain a positive outlook. She kept her focus on God, her family and her special calling, spoiling her grandchildren.
Survivors include her husband Jim Peacock, her three children, Shawn Peacock and wife, Karen of Beedeville, Kellye Woodham and husband, Carl of Cherry Valley, and Chris Peacock of Beedeville. Her six grandchildren include Timothy Peacock of Beedeville, Karlee Housley and husband, Samuel of Jonesboro, Cade, Mary Katherine, William and Josiah Woodham of Cherry Valley, and one great-grandchild, Koda Housley of Jonesboro.
Jackye was preceded in death by her parents, Aubrey and Irene Hanley, three brothers, James, Raymond, and Samuel; and one sister, Sallye Jo.
She is loved and will be greatly missed by all who knew her. Love you Mom.
Funeral services are 2:00 p.m. Thursday at the Beedeville Church of Christ, with interment in Eightmile Cemetery. Friends may visit at the church Thursday, 12:30 until service time.