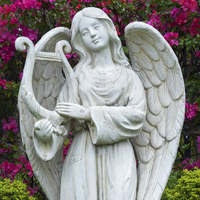 Julie Bloch, 86, of East Moline, Illinois, departed this life on November 9, 2021, at Trinity Hospital in Rock Island, Illinois. She was born on December 20, 1934, in Augusta, Arkansas, the daughter of late Willie and Nancy (Gillespie) Reed.
She enjoyed cooking and going to Family and Branch High Reunions.
She is preceded in death by her husband, Jessie Bloch; brothers, Roosevelt (Tom) Reed, Robert (Sonny) Reed, Walter (Bo) Reed, David (Fruit) Reed; sisters, Betty Jean Lee, Jessie Mae Corley, Searcy Reed; and her parents.
She leaves behind to cherish her memories are her nieces, Phyllis Lee, Catherine Hall, Annie Lee, Shirley White, Loudean Reed, Diann Reed, Vanetta Reed, Dorthy Reed, Phyllis Reed, Marry Ann Reed, Lanetta Gist, Olivia Reed, Nancy Reed, and Marcella Reed; her nephews, Dwight Lee, Ashberry Lee, Willie Reed, Daniel Lee, Michael Lee, Roosevelt Reed, David Reed, Larry Reed, Eugene Reed, Jonathan Reed, and Jimmy Carley.
Life Celebration Service will be 10:00 Saturday, November 20, 2021, at Dillinger Funeral Home Chapel with burial in Quiet Cemetery.  Friends may visit the funeral home on Saturday, November 20, 2021, from 9:00 until service time.