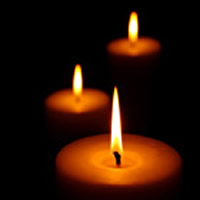 Nita McKim, 65, of Tuckerman departed this life on Monday, November 15, 2021.  She was born October 2, 1956, to Wilburt Samuel McKim and Alice Juanita Shelley McKim.
Nita was known for her love of the Pittsburgh Steelers.  She could always be found cheering for her team anytime they played.  She also had an admiration for the music of Guy Penrod and loved listening to him sing.
She was preceded in death by her parents, and her sister, Sue Davis.
She is survived by her son, Zach McKim of Tuckerman; her sister, Barbara Popejoy of Newport; her nephews, Jim Davis of Tuckerman and Chris Drennin of Wynne; her niece, Cissy Shelton of Newport and five great-nephews.
Service will be at Dillinger Funeral Home Saturday, November 20, 2021, at 2:00.
Visitation will be Friday, November 12, 2021, from 2:30 – 4:00 p.m. in the chapel
Interment will be at Walnut Grove Cemetery.