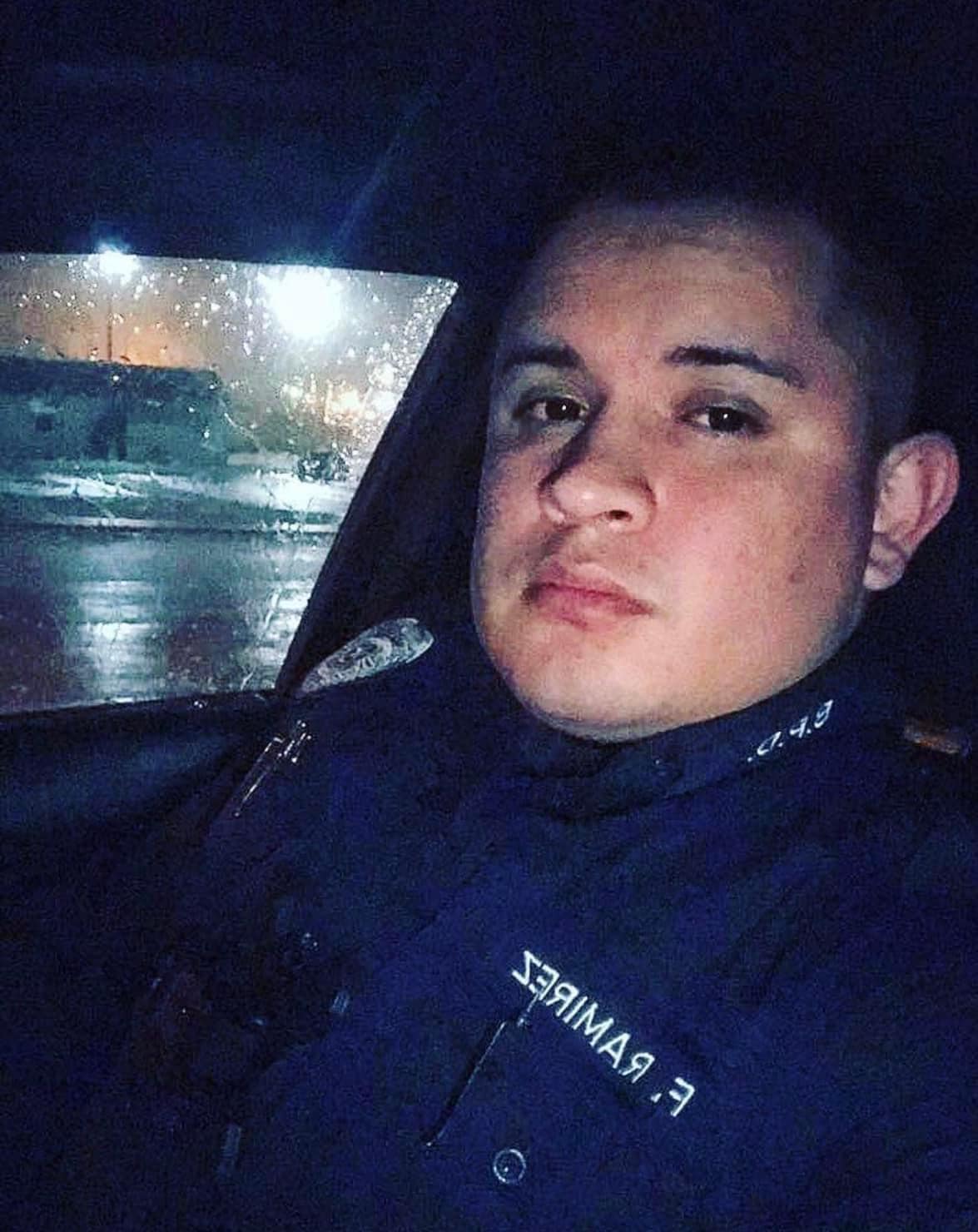 Deputy Frank Ramirez Jr., of Batesville, passed early Thursday, November 18, 2021.
He was born on May 19, 1992, in Pharr, Texas to Frank Ramirez, Sr. and Angelica Maria Galvan.
Frank was a member of Iglesia Bautista Betesda of McAllen, Texas. He was a Batesville High School graduate and was a proud Pioneer! He was a former Officer for the City of Batesville Police Department before becoming a Deputy of the Independence County Sherriff's Department; he took pride in serving and protecting his community. He loved spending time with his family and friends. He also enjoyed hunting with his dad and fishing with his brothers. He was a fan of all sports but he especially loved football; he was a Texas Longhorns and New Orleans Saints fan.
Survivors include his wife of 5 years; Adhsiris Martinez Ramirez; one son, Adrik Ramirez; one daughter, Analii Ramirez; his father, Frank Ramirez, Sr. (wife, Patricia) of Batesville; his mother, Angelica Galvan of Batesville; four brothers, Vivien Ramirez, Jacob Ramirez, Moises Ramirez, and Abram Ramirez all of Batesville; three stepbrothers, Andres Huezo, Cristian Huezo, and Francisco Huezo all of Batesville; grandparents, Guadalupe and Minerva Ramirez and Juana Galvan.
Pallbearers will be Independence County Sherriff's Department Deputies.
Funeral services will begin at 2:00 pm Tuesday, November 23, 2021, at UACCB in the Independence Hall Auditorium with Brother Cory Majors officiating. Burial will follow at Roselawn Memorial Gardens.
Visitation will be held from 6:00-8:00 pm Monday, November 22, 2021, at Roller-Crouch Funeral Home of Batesville.