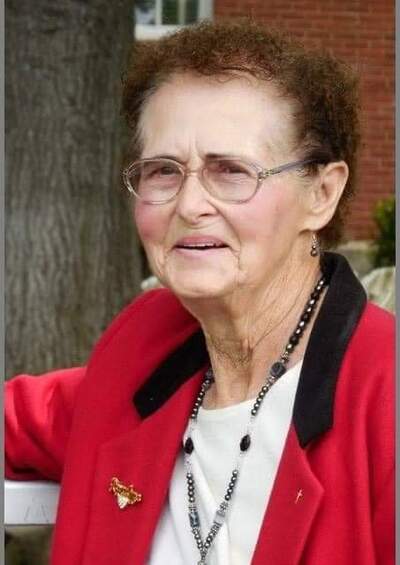 Betty Marie Markley Potenza age 91 of Cave City died Monday, November 22, 2021, at her home.  She was born December 26, 1929, in Decatur, Illinois to Robert L. and Mabel Marie Markley.  Betty was an active member of Grace Country Church in Sidney.  She loved the Lord and was the author of three Christian novels.  She enjoyed spending time with her family, writing, gardening, watching Cardinals baseball, and living on the farm.
She was preceded in death by her parents; her husband, Eugene Emil Potenza; one sister, Wanda Joann Majka; grandson, Robert Eugene McCracken and nephew, Bradley Kent Davis.
Survivors include her daughter, Cindy Allen (Albert) of Evening Shade; her granddaughter, Whitney Adams (Dan) of Cave City; her grandson, James McCracken (Kirsten) of Cave City; three great-grandchildren, Layken Adams, Duncan McCracken and Enola McCracken; one sister, Barbara Davis (Don) of Moweaqua, Illinois; two nieces; and a host of other relatives and friends.
A Celebration of Life Service will be held Saturday, November 27, 2021, at 4:00 p.m. at the Grace Country Church in Sidney with Bro. Bob Brandon officiating.  A dinner will follow the service and all are invited to attend.
Arrangements are by Qualls Funeral Home of Cave City.