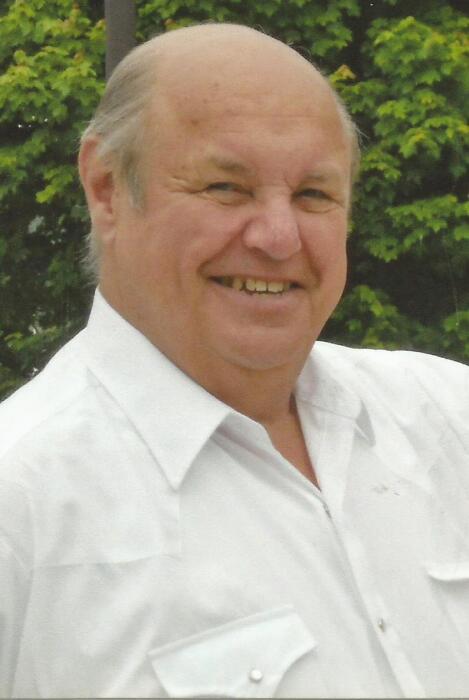 On November 22, 2021, Ronald Harold Kittelson peacefully left his home on earth for his promised forever home in Heaven. He was born June 3, 1943, in Fargo, North Dakota, growing up a Lutheran farmer. On June 25, 1966, he married Barbara Diane Hoffmeyer, residing in St. Louis Park, Minnesota for 25 years as they raised four daughters:  Kristin, Heidi (who died 1976), Laura, and Sarah. Ron's career life began as a trainee on a drill press at ReTrac Manufacturing in Minneapolis. Minnesota. Ten years later he worked at Litton Microwave Manufacturing, climbing the ladder from a punch press operator to the lead supervisor over 200 employees. When 45, he was offered a promotional job at Mereen Johnson beginning as a second shift supervisor and shortly promoted to the plant manager. He retired at age 63.
Once retired the family moved to Paynesville, Minnesota, enjoying 12 years in a log home on Rice Lake (it was on his bucket list). In 2005 they purchased 40 acres of Ozark Mountain in Pleasant Grove, AR, and in 2012 they made Pleasant Grove their retirement home year-round. Ron and Barbara were attracted to the mountain music and spent much of their time dulcimer playing, Ron even becoming a craftsman of the dulcimer. He played the guitar and dobro as well, perhaps not performance level but always from the heart. Another one of Ron's favorite things about life in Arkansas was his membership and service to the church, Hope Lutheran Church in Batesville. He truly treasured his time at Hope Lutheran in worship and service to the Lord. Ron was baptized as an infant and faithfully confirmed his love and faith in Jesus through the Rite of Confirmation at age 12
Ron is reunited in heaven with his parents:  William and Florence (Gould) Kittelson; his daughter. Heidi Jo; his brother, Robert Kittelson; his sister, Janice Mitchell; his sister-in-law, Joyce Hamlin; and his brothers-in-law, Paris Hamlin, and Dennis Reiman. He is survived by his loving wife of over 55 years, Barbara Diane (Hoffmeyer) Kittelson; his daughters, Kristin Gundt (Thomas), of Grand Junction, CO; Laura Hoppe (James), of New Munich, Minnesota; and Sarah Kittelson, of St. Cloud, Minnesota; his brother, Steven Dale Kittelson, of Hopkins, Minnesota; 8 grandchildren; 4 great-grandchildren; and so many extended family and beloved friends.
Services are entrusted to Willis Funeral Service of Batesville, AR. Hope Lutheran Church in Batesville will host a visitation on Friday, November 26, 2021, at 10 AM followed by a funeral service at 11 AM, officiated by Pastor Bradley Heinecke. Interment will be at Marcella Cemetery in Marcella, AR immediately following the funeral service. Honored to serve as pallbearers are Darren Plaster, Richard Burns, Christopher Gundt, Matthew Gundt, Joshua Kittelson, and Jacob Kittelson. In lieu of flowers, the family requests that memorials be made to Hope Lutheran Church in Batesville. (2415 E. Main St. Batesville, AR, 72501).