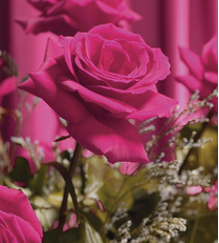 Patsy Wadley of Newport, Arkansas, departed this life on Thursday, December 2, 2021, at the age of 79. She was born October 18, 1942, in Macon, Mississippi, the daughter of William Edward and Gertrude Mae Ellen (Wood) Cushman.
She retired from Newport Hospital, where she had worked as an LPN for 24 years. She was a member of Southside Church and had attended the Newport Pentecostal Church of God.
She enjoyed word puzzles, watching westerns, camping, and gardening. She was an avid reader and especially loved reading the Bible. She was a beautiful nurse, with a great smile and a strong sense of humor. She loved her children, grandchildren, and great-grandchildren, and enjoyed spending time with them.
She was preceded in death by her husband, Wiley K. Wadley; one son, Albert Glen Cooley; one granddaughter, Josefino Jaunico; one brother, Perry Cushman; two sisters, Barbara Ohara and Blanche Thompson; and her parents.
She is survived by six daughters, Joline Carlton of Newport, Mary Vanwinkle and husband, Kent, of Diaz, Jane Delgado and husband, Max of Newport, Pauline Juanico and Margaret Logan of Quinton, Virginia, Naoma Francis and Lisa, of Tuckerman, and Crystal Guthrie and husband, Joe of Weldon; twelve grandchildren; twelve great-grandchildren, with one on the way; and a lifetime of friends.
Funeral services are 10:00 a.m. Monday at Jackson's Newport Funeral Home Chapel with interment at Gracelawn Cemetery. Friends may visit at the funeral home, Sunday, 4:00-5:00 p.m.
Those honored to serve as pallbearers are Trey Francis, Allen Vanwinkle, Joe Guthrie, Jeremy Sikes, Rodney Murry, and Max Delgado. Honorary pallbearers are Ken Vanwinkle, Brian Hurst, Bobby Francis, and all her granddaughters.