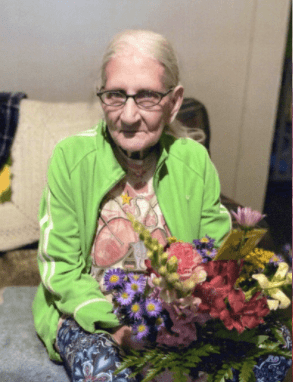 Ruby Jewell Brown, 83, of Tuckerman departed this life on Sunday, January 2, 2022.  She was born May 4, 1938, to Ed Key and Lena Cobb.
She enjoyed family gatherings and a good fishing trip.  She also enjoyed cooking and was known for her pecan pie.  She loved pineapple milkshakes. Her main purpose in life was taking care of grandkids, great-grandkids and her fur babies, Snowball and Tiny.
She was preceded in death by her parents; her husband, Vernon Brown; her son, Rocky Brown; her brothers, Marion and Billy; her sisters, Rachel, Ruth and Mary Lou.
She is survived by her daughters, Opal Williams Brown (Daniel) and Shirley Brown of Tuckerman; grandchildren, Billy Morris (Joy) of Tuckerman, Justin Magness (Adriana) of Tuckerman, Austin Magness (Beth) of Newport, Daniel Williams Jr. of Newark, Rocky Brown Jr. of Swifton, Lucas Brown of Swifton, Cody Brown of Tuckerman; and thirteen great-grandchildren.
Service will be at 10:00 a.m. on Wednesday, January 5, 2022, at Dillinger Funeral Home Chapel.  Visitation will be Tuesday, January 4, 2022, from 5:00-7:00 p.m. at Dillinger Funeral Home.  Interment will be at Dowell's Chapel Cemetery.