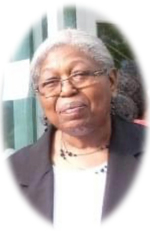 Thelma Nancy (Person) Runion of Tuckerman, Arkansas, departed this life on Thursday, January 6, 2022, at the age of 72. She was born August 30, 1949, in Tuckerman, the daughter of John and Thelma (Johnson) Person.
She was a graduate of Tuckerman East Side School and received her Bachelor's degree from the University of the Ozarks. She earned a Masters of Special Education from Arkansas State University.
She worked as a Special Education Teacher at Brinkley School District many years before moving to the Newport School District. She retired in 2021 after 45 years of service.
She loved her students and was devoted to their education. She was a lifetime member of the Arkansas Educators Association.
She was a true Newport Greyhound fan, who enjoyed shopping and spending time with her family.
She was a member of St. Paul's AME at Tuckerman.
She was preceded in death by her parents; and her siblings, McKinley Person, Alice Ruth Person, Jim Barnes, and Leonard Person.
She is survived by one brother, Paul Person and wife, Kaye, of Tuckerman; one sister, Cordia Person Metcalf of Texarkana, Arkansas; nieces and nephew, Thelma Forte, Lea McDonald, Graylon Person, and Skye Do; her great-niece and nephew, Mia Forte and Samuel Do; and a lifetime of friends and students whose lives she touched.
Friends may visit at the funeral home, Tuesday 10:00 a.m. until service. Funeral services will follow at 11:00 a.m. Tuesday at Jackson's Newport Funeral Home Chapel with interment in New Hope Cemetery.
The family requests that every person attending please wear a mask and social distance due to COVID concerns.