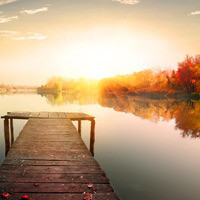 Tommy Gene St. John, 75 of Cave City passed away Tuesday, January 11, 2022.  He was born September 9, 1946, in Batesville, Arkansas to Otto Lenard and Velva (Riggs) St. John. He was a self-employed entrepreneur.
He was preceded in death by his parents; brother, Lenard St. John; sisters, Betty Arie and Juanita Rudick; grandson, Brandt Mathews; granddaughter, Amber Mathews and sister-in-law, Willene St. John.
Survivors include daughters, Carol Gene Mathews of Sidney and Shae Pooser (Scott) of Ash Flat; brother, Sanford St. John of Batesville; sisters, Lavada Coles of Batesville and Lydia Rudick (George) of Cave City; grandchildren, Austin Williams and Codie St. John both of Batesville and Chaz Mathews (Morgan) of Evening Shade; great-grandchildren, Arabella Williams, Brandtly Williams, Cambree Williams, Arlus Mathews, Cameron St. John and Hazel St. John; and a host of other relatives and friends.
A Celebration of Life will be held at a later date.  Arrangements are by Qualls Funeral Home of Cave City.