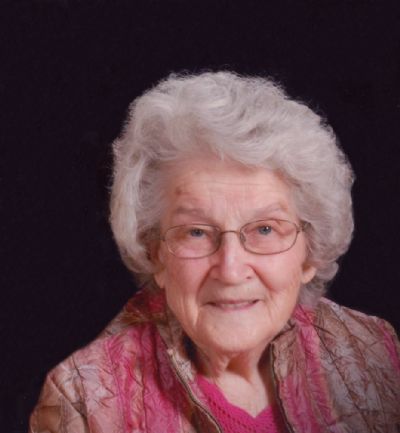 Rexene (Bell) Barrett, 91, of Batesville passed away on January 26, 2022.
She was born November 6, 1930, in Saffell, Arkansas to Rex E. and Beuna (Husky) Bell.
Rexene was a member of Pleasant Valley Missionary Baptist Church for more than 70 years. She loved to work in the garden with her flowers and enjoyed cooking and sewing. For more than 35 years, she ran a daycare from her home. She loved and cared for her daycare children like they were her own. She was a loving, caring daughter, wife, mother, grandmother, and sister – the heart of her family.
Survivors include one son, Paul Barrett of Batesville; two daughters, Marilyn Goodwin (Phil) of Batesville, and Margaret Magar (Alex) of Batesville; two brothers, Max Bell (Geneva) of Phoenix, Arizona, and Ron Bell (Dianne) of Batesville; six grandchildren, Ben Goodwin (Regina), Hannah White (Joel), Jonathan Goodwin (Ashley), Alicyn Goff (Jacob), Emily Barrett, and Lindsey Barrett; eight great-grandchildren, as well as several nieces and nephews including a close nephew, Alex Bell.
She was preceded in death by her parents; husband, Paul E. Barrett; sister, Wanda Foster; two brothers, Fred Bell and Larry Bell, and a daughter-in-law, Martha F. Barrett.
Pallbearers are Ben Goodwin, Jonathan Goodwin, Jacob Goff, Joel White, Craig Bell, and Adam Curtwright.
Funeral services are Saturday, January 29, 2022, at Pleasant Valley Missionary Baptist Church under the direction of Roller-Crouch Funeral Home at 2:00 pm with Scott Jones officiating. Burial will follow at Mt. Zion Cemetery.
Visitation will be one hour prior to the service.