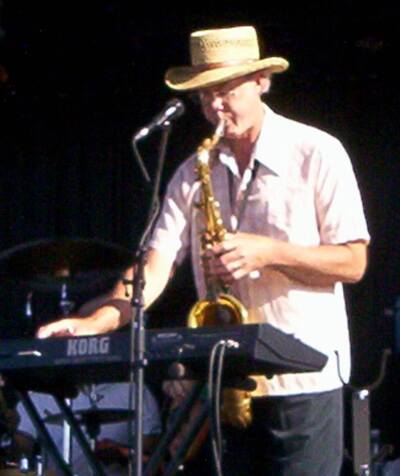 John James Nelson, of Bethesda, AR. passed away on April 22, 2022, in his home.  He was born on March 12, 1955, in Rolla, Missouri to James and Barbara Nelson.
He was a lifelong musician, with an immense love of music.  He traveled extensively playing music for a wide variety of audiences. His contribution to the music world was felt by many.   He loved the outdoors, with activities such as hiking, horseback riding, gardening, fun motorcycle rides, he also was an avid animal lover.  He was a loving husband, father and grandfather.
He is survived by his wife Donna Nelson of 22 years, son Mathew Nelson, seven grandchildren: Lauren Nelson, Alex Nelson, Savannah Faught, Kaleb Faught, Cj Scott, Elijah Kenworthy, JR Kenworthy and one great-granddaughter Bella. Mother Barbara Petzold, Brother Jeffery Nelson, Sister Celia Nelson Plourde, Life-Long friend Lynn Harper, cousins: Cathy Gabriel, Michael Hill, Lorraine, Scott Nelson as well as a whole host nieces and nephews.
John was preceded in death by his father James Nelson, Grandparents Robert and Eunice Nelson, JP and Helen Fletcher.
Celebration of Life services will be held on April 30, 2022, at 3:00 pm at the Campground United Methodist Church in Bethesda Arkansas.
Arrangements by Qualls Batesville Funeral Service.
In lieu of flowers please plant a tree or rose bush in his memory, any kind of tree as he had an intense love for trees as well as a passion for preserving forest land and beautiful roses.