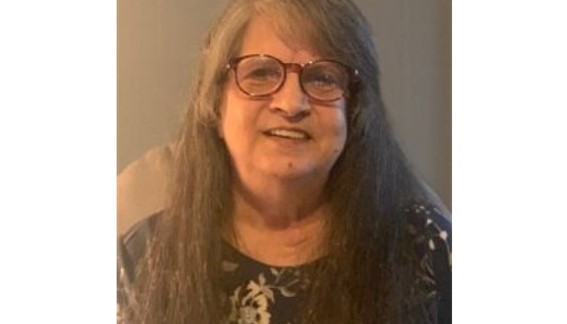 Patricia Ann Eunice (Decker) DeSutter of Swifton, Ark., departed this life on Wednesday, May 4, 2022, at the age of 70. She was born March 19, 1952, in Jonesboro, the daughter of Charles Marion and Martha Washington (Watkins) Decker.
DeSutter was self-employed as a dog groomer, and she especially loved her dogs and cats. She was an avid reader, who enjoyed watching movies and working on word search puzzles.
DeSutter was preceded in death by her parents.
She is survived by one daughter, Trassy Lynn Watkins, and husband, Robert of Olive Branch, Miss.; three grandchildren, Megan Stanford of Jacksonville, Fl., Hannah Truscelli and husband, Anthony, of Red Banks, Miss., and Kara Watkins of Olive Branch, Miss.; four brothers, Freeman Decker of Fayetteville, Danny Decker of Swifton, Dewayne Decker of Jonesboro, and Mark Decker and wife, Ader of Swifton; two sisters, Sara Lesley of Jonesboro and Sherri Decker of Richmond, Ken.; special niece and nephew, Nicole Bates and husband, Chris and Cody Decker and wife, Ashley, all of Swifton; many nieces, nephews, and a lifetime of friends.
Memorial Services will be announced at a later date.
Arrangements by Jackson's Newport Funeral Home.