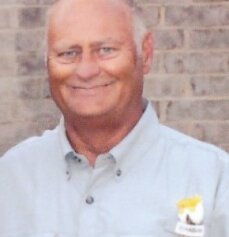 Keith Holcomb, 65, of Harrisburg, Arkansas departed this life on Friday, May 20, 2022, at his home. He was born March 6, 1957, in Harrisburg, the son of Lester and Adah (Masters) Holcomb.
His parents preceded him in death and also preceding him in death was his sister, Wanda Thompson.
He enjoyed hunting and spending time with family and friends and his grandchildren. He was a truck driver and a member of Valley View Baptist Church.
He is survived by one son, Brandon (Brooke) Holcomb of Harrisburg, six sisters: Diane Fallon, Sandra Sefers, Donna Sefers, Deletta McDaniel, Becky Witt, Marsha and husband Ronnie Cravens, and three grandchildren: Gatlin Holcomb, Eli Holcomb, and Murphy Holcomb all of Harrisburg, Arkansas.
The visitation will be Monday, May 23, 2022, from 12:30 until service time. Funeral Service time will begin at 2:00 P. M. in Jackson's Funeral Home Chapel with Bro. Rick Kimery conducting the service.
These men will serve as Active Pallbearers: Danny Ramsey, Randy Lanfair, John Wallace, Larry Mason, Marcus Flores, Joey Sefers, and Bill Elliott. Interment will be in Harrisburg Memorial Park Cemetery.