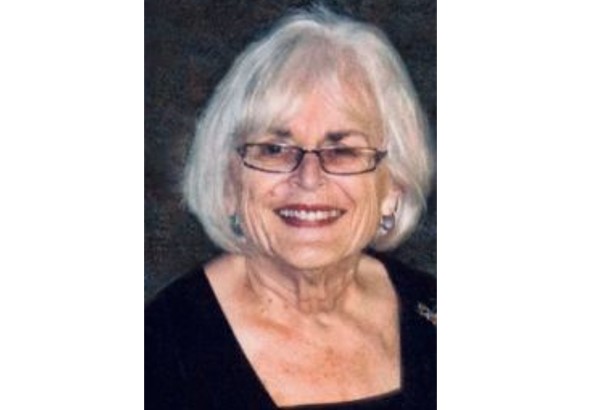 Patricia Ann Freeman Jones, age 86, of Batesville passed away Sunday, May 22, 2022. She was born October 7, 1935, in Detroit, Michigan to Earl Ross and Leno Samantha (Dixie) Freeman.
She spent her early years in Webster Grove, Missouri where she went to school and later worked for Southwestern Bell Telephone Co. While she was living in St. Louis she met her future husband, O.E. Jones who was a student at George Washington University School of Dentistry. The couple married on August 31, 1957.
After they moved back to Batesville, O.E. set up his dental practice and Pat stayed home raising two sons and two daughters in their home on Water Street, the Wycough-Jones house. The family occupied the home until O.E.'s death in 2018.
As her children got older, Pat took an interest in the Jones family newspaper, the Batesville Guard. She worked there as a manager until 2018 when her health began to decline.
She was elected by the Arkansas Press Association to serve as President in 1995 and stayed active on its board for several more years. Her association with the Guard became her passion as the children left home. O.E. let her take the reigns but was there to advise her when needed.
Patricia was a member of St. Paul's Episcopal Church where she sang in the choir for many years. She was a member of Chapter Z, PEO, and Batesville Junior Auxiliary serving as president for both organizations.
She was skilled in baking, knitting and gardening and had impeccable taste in clothes. She was devoted to those she loved most her husband, children and grandchildren.
Survivors include two sons, Oscar Eve Jones IV (Beth) of Batesville and James Ross Jones (Lua) of Batesville; two daughters, Jena Jones (John Rone) of Batesville, and April Phillips (Steve) of Little Rock; one brother, Ross Freeman of Tulsa, Oklahoma and a sister-in-law, Josephine Cargill Krug; eleven grandchildren, Trevor, Jared and Lauren Jones, John Baird (Jessica), Samantha Phillips Smith (Ram), Jacob Phillips, Tyler Patrise Burt (Charlie), Casey Carroll McClellan (William), Sidney Jones (Randall Warn), Terran Jones Gates (Cyle), Emily Jones Bruner (Harrison); five great-grandchildren, Nora, Clay and Thomas Gates, Frankie June McClellan, and Charles Ralph Burt; and three nephews, Ross Freeman, Chris Freeman, and Brett Freeman, and one niece, Tricia Cargill Zelasko.
She was preceded in death by her parents and her husband, Dr. Oscar Eve (O.E.) Jones, and her granddaughter, Jessica Jones Goff.
A memorial service will be at 2:00 pm Thursday, May 26, 2022, at St. Paul's Episcopal Church with Rev. Jim McDonald officiating.
Visitation is from 12:00 pm until 1:30 pm at the Roller-Crouch Funeral Home in Batesville.