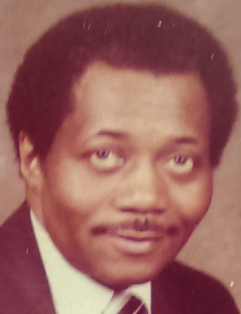 Loyal Robert Montgomery Sr. was born April 30, 1932, in Strawberry, Arkansas to the late Maggie Sheppard and Yancey Montgomery. He confessed hope in Christ at an early age at St. Paul Baptist Church in Jonesboro, Arkansas, under the late Rev. Thomas.
Loyal later moved to Chicago, Illinois, where he joined the Mt. Carmel Baptist Church and was a trustee for many years. After moving to Batesville in 1990, Loyal and his family joined Bethel Church, where he served as a trustee.
Loyal served his country and was a Korean War Veteran. He retired from the Arkansas Highway Department, Atlas Asphalt, and the Batesville School District.
He was often called "Preacher Man" by his friends. Loyal loved God and his family. He enjoyed sitting on the porch and reading his bible, listening to his favorite gospel music and sermons, and fellowshipping with anyone.
Loyal transitioned peacefully on Thursday, June 2, 2022, at 10:48 a.m., surrounded by his devoted wife, Erma Montgomery, and his loving family.
He was preceded in death by his mother, father, and one brother.
Cherishing his life and many memories are his devoted wife, Erma D. Montgomery of 44 years; daughter, Lolita Montgomery-Jennings; sons, Loyal R. Montgomery Jr. and Terry Stanciel; great-niece, Keziah Wilder of the home; one brother; two sisters; five grandchildren; two great-grandchildren; and a host of nieces, nephews, cousins, other relatives, and friends.
A visitation will be held at Willis Funeral Service on Saturday, June 11, 2022, from 11 a.m. to 12 p.m. The funeral service will follow the visitation, starting at 12 p.m. Interment will be at Oaklawn Cemetery.