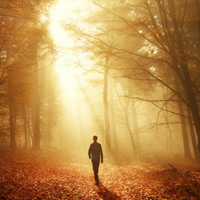 On the morning of June 3, 2022, David Lynn Woods Sr., 55 of Magness succumbed after a long battle with cancer. David fought a good fight, and in the end, was set free of all the pain and sickness that is often associated with the devil known as cancer. Before David's illness became terminal, he made the decision to accept the Lord Jesus as his Savior and through that personal relationship, David was able to renew lost relationships and form new and stronger ones in their place. David's wife Paula was with him until the very end and cared for him with such love and patience throughout all phases of his illness and never gave up hope. Paula and David spent the last 17 years together; loving encouraging, and building ties to last a lifetime. The love they shared was evident in everything they shared.
David was born on July 22, 1966, to Alfred Orlis and Wanda Lee (Reid) Woods and was raised in Jackson County for most of his childhood.
Although David was trained in many areas, he loved driving the big rigs. He spent many hours on short hauls, keeping their wheels rolling to earn his dollar. He loved the solitude in the cab of those rigs, he said it gave him time to think about things. He was a lover of classic rock music, preferably Bob Seger and the Silver Bullet Band and George Thorogood. David always enjoyed shooting pool, bowling, and working outside. In his younger years, David had a love for roller skating that could have led to a professional career had he chosen it. People were enthralled by his ability to do round-offs, cartwheels, back flips and so many more amazing feats on four wheels.
David is survived by his wife, Paula of the home, 3 sons; David Woods Jr and wife Amber of Nebraska, Zach Harmon and partner Calli of Arkansas, Daniel Watson and wife Lisa of Arkansas. David leaves four daughters: Shalako Davis Rehm and husband Ben of Arkansas, Jessika Woods Gray and husband Martin of Missouri, Billie Ramsey of Arkansas and Jennifer Woods Mueller of Missouri. David's legacy also lives on in the form of several grandchildren: Kevin, Kaden, and Jackson of Nebraska, Paul, Aubrey, Gadge, Keely, Kaylee, and Aiden of Arkansas, and Desi, Teegan, Lillyanne, Eli, and Payton of Missouri. He also will be remembered fondly by many friends, in-laws, and his many canine and feline family members.
Paula and the children will announce plans for a memorial service at a later date.