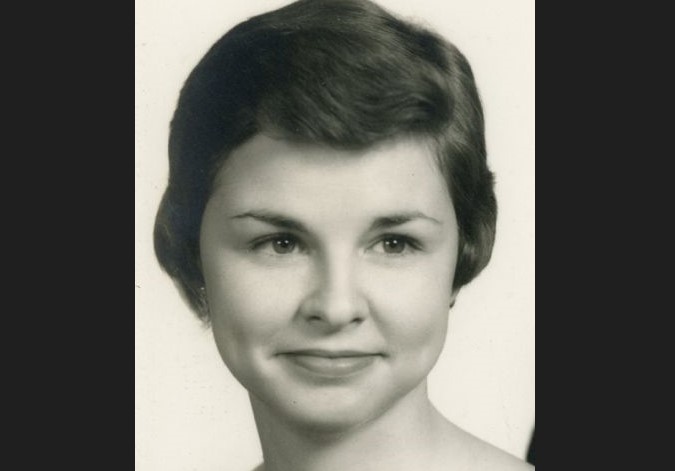 Joanne "Jody" L. Kirkpatrick
of Batesville, AR
July 24, 1936 – June 18, 2022
Joanne L. "Jody" Kirkpatrick was born on July 24, 1936, in Geary, Oklahoma to Joe Mourer and Oleta Moore Mourer.
Heaven's door opened for Joanne "Jody" Kirkpatrick on Saturday, June 18, 2022, at the age of 85. Upon her death, she wished to share the following verses of hope and joy: "For I am persuaded, that neither death, nor life, nor angels, nor principalities, nor powers, nor things present, nor things to come, nor height, nor depth, nor any other creature, shall be able to separate us from the love of God, which is in Christ Jesus our Lord. ~ Romans 8: 38-39.
Jody taught ladies Bible classes for more than 30 years. She also worked with the International Board with the Vietnamese Refugees in Batesville in the 80s. She was committed to her Lord and Savior Jesus Christ and is certainly with Him now. She loved First Baptist Church and proudly shared the Gospel of Jesus Christ. She would love nothing more than for any person reading this who does not have a personal relationship with Jesus Christ to please visit First Baptist Church and visit with the pastor Stacy Reed. She was loved by her family and her friends and will be greatly missed.
She is survived by a daughter, Kelly Oster and her husband Dr. Tim Oster of Batesville, a son, Kevin Kirkpatrick of Little Rock; five grandchildren, Sara Oster, Dr. Caleb Oster and his wife Dr. Brittney Oster, Katarina Kirkpatrick-O'Donnell, James Kirkpatrick, Shanneen Senkel; seven great-grandchildren — Mia Oster, Harrison Oster, Clara Oster, Aurora Senkel, Freyia Kirkpatrick-Senkel, Savannah Willier and Shire O'Donnell; one sister-in-law, Melinda Mourer and a host of nieces and nephews.
She is preceded in death by her parents; husband Richard Kirkpatrick; one brother, Jerry Mourer; and one sister, Jane McElroy.
Honorary Pallbearers are Kevin Kirkpatrick, Dr. Tim Oster, Dr. Caleb Oster, Dave Stallings, Lewis Hirschey, and Gene Tulberg.
Services will be private with Stacy Reed officiating. Burial will be at Oaklawn Cemetery.