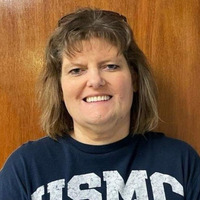 Dana Renee Alery, 50, of Searcy departed this life on Wednesday, July 20, 2022, in Searcy.  She was born September 17, 1971, to Jimmy Ray and Marilyn (Ellis) Mason.
Dana was a member of First Baptist Church in Tuckerman.  She was a loving person who was always taking care of other people and her dog Buggie.  Her favorite thing to do was scrolling through Facebook keeping up with everything that was going on with all her friends.
She was preceded in death by her father, Jimmy Mason; her grandparents, Jr. and Barbara Ellis, Luther and Pairlee Mason, Pete and Inez Clark; and her infant brother, Stephen Mason.
She is survived by her husband of the home, Bill Alery; her sons, Tyler Ferguson of Tuckerman and Brayden Alery of Searcy; her daughter, Morgan Young of Searcy; her parents Ronnie and Marilyn Clark of Tuckerman; (her sister, Heather Clark of Tuckerman; her nephew, Christian Clark of Tuckerman; and her grandchild, Daisy Young of Nashville, Arkansas.
The service will be at 2:00 p.m. Tuesday, July 26, 2022, at Dillinger Funeral Home with Brother Dwight Turner officiating.  Visitation will be from 1:00 until service time.
In lieu of flowers please make donations to the Tuckerman First Baptist Church building fund or Hope Place of Newport.