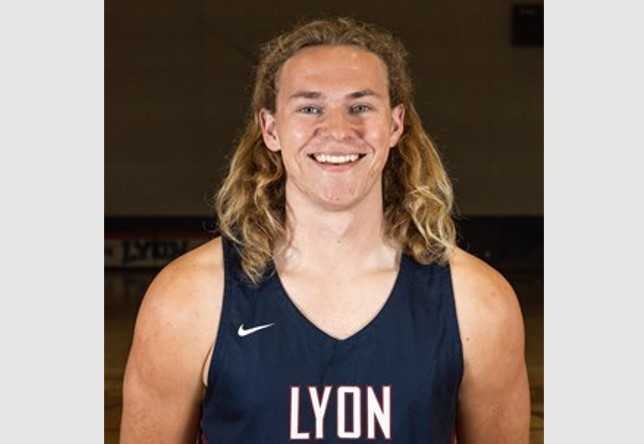 Article by Destiny Sharp
Though July is well underway, Lyon College sophomore exercise science and math major John Paul Morgan (pictured) has yet to put his books down for the summer.
In fact, this Moorefield native has been juggling a youth ministry internship at his local church, First Baptist Church Batesville, while also working to complete a summer class he is taking through Lyon College.
Morgan has grown up at First Baptist Church and has been actively involved in the youth ministry since he was in junior high, allowing him to have plenty of connections to find other opportunities to serve within his church.
"I love getting to be involved with the kids, helping them grow in their faith," said Morgan. "So when I was presented with the opportunity by my youth leader, Lori Rodgers, to get to work with both the youth and children it was one I could not pass up."
As part of this youth ministry internship, Morgan was able to serve as a leader for two different church camps and for the Bible school that the church hosts every summer, with each of these events being a week long.
"As a leader, I was at the camps with them being involved in the activities and helping the children and youth directors where they needed me," Morgan said. "At Bible school, I was tasked with leading the game times each day for different age grouped kids, K-6."
Being a leader comes with a lot of responsibilities including getting to be a part of all of the behind-the-scenes stuff like preparing games and activities as well as leading small groups for breakout Bible study sessions.
However, Morgan expressed an even more significant purpose of leaders by saying, "My most important role is likely just being there for the kids If they need someone to talk to or need help with something in their lives."
While participating in all of these church events, Morgan has also been working to complete a summer class he is taking through Lyon College, Calculus II.
"I have managed to keep this internship along with the Calculus II class I am taking by proper time management. I know what I have to do for each day and for both the church and the class," he said.
"It has not been an easy task but it has been a rewarding experience knocking out one of my class requirements as well as being able to work with the ministries."
As an incoming sophomore, Morgan credits the classes he has taken at Lyon College so far for helping prepare him for this experience of juggling both a class and an internship.
"I believe the classes at Lyon have set me up for a path to success. They have challenged me and prepared me for tough situations and handling them. Along with the knowledge of needing to and how to manage time," said Morgan.
For Morgan, there have been many important takeaways from his time juggling the responsibilities of a youth ministry internship as well as a summer college course, but one stands apart from the others.
"I have learned a side of leadership that I hadn't experienced before. As I plan on being a coach after I graduate, this summer has been a great one for me as I have not only been able to help others grow but grow myself in so many ways," said Morgan.
With the last few weeks of summer beginning to wrap up, Morgan will soon be back on Lyon College's campus to continue pursuing a degree in exercise science in the hopes of becoming a coach after graduation.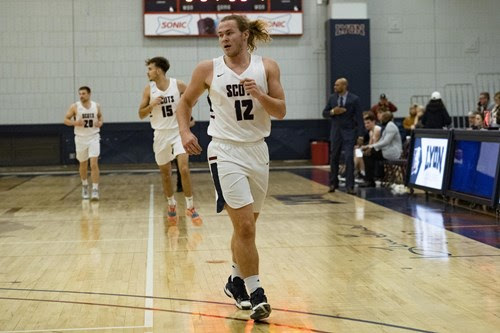 Images provided by Lyon College
---
Have a news tip or event to promote? Email White River Now at news@whiterivernow.com. Be sure to like and follow us on Facebook and Twitter. And don't forget to download the White River Now mobile app from the Google Play Store or the Apple App Store.
Get up-to-date local and regional news/weather every weekday morning and afternoon from the First Community Bank Newsroom on Arkansas 103.3 KWOZ. White River Now updates are also aired weekday mornings on 93 KZLE, Outlaw 106.5, and Your FM 99.5.