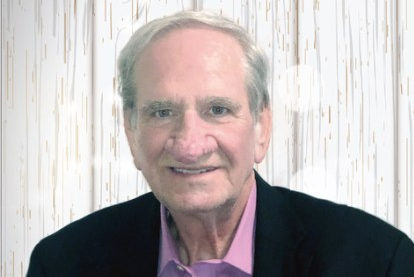 White River Now's Gary Bridgman takes a look at recent incident reports from the Independence County Sheriff's Department.
An Independence County man was arrested Aug. 1 and charged with felony fleeing after authorities say he allegedly drove at a high rate of speed and with no regard to others on the roadway at least three times.
Independence County Circuit Court documents say Cory Ethan Daniel, 19, was driving a 2014 Ford Mustang and evaded being stopped by police on Thursday, July 28, 2022, and twice on Monday, Aug. 1, 2022.
The court record said deputies caught up with Daniel when, after the second pursuit on Monday, they determined he hid the Mustang behind a house in the Salado area, covered it with a tarp, took off the license plate, and then went into the residence.
Sheriff Shawn Stephens and his deputies traced Daniel to the residence, where they summoned him outside, and took him into custody.
The police report said Daniel told authorities he fled from police because he was afraid of going to jail and did not want to receive any traffic tickets.
***
On July 31, Deputy Nick Ade spotted a truck leaving the Exxon that matched a description from an earlier incident in the county.
According to the incident report, the truck sped recklessly away, and the chase was on. It covered parts of Southside, Desha, Locust Grove, Jamestown Loop, Hutchinson Mountain area, and near the wildlife management area where the truck was abandoned — and the driver gone.
Deputy Ade's investigation of the vehicle found it had been stolen out of Searcy on July 29. In the truck, the report said a glass smoking device with meth residue and a cell phone were found and seized.
Possible charges include theft by receiving, possession of drug paraphernalia, fleeing, reckless driving, and six other misdemeanor traffic violations.
***
While working event security at the Cave City Watermelon Festival on July 29, Independence County Sheriff's Deputy Max Rucker said he and fellow deputies were told by attendees about a couple who appeared to be intoxicated.
Officers found the couple and arrested the 36-year-old woman for public intoxication, a misdemeanor.
Her 35-year-old boyfriend also had a charge of fleeing after he ran from authorities and was unable to be found at the time, according to the incident report.
***
And also on July 29, deputies arrested a 49-year-old Newark man in an apparent state of aggravation for being trespassed from his ex-girlfriend's property because he apparently had been beating on her apartment's rear window.
However, the man wasn't charged for that. He was charged with disorderly conduct for exposing himself in public, a misdemeanor.
The incident report said while deputies were on the scene with the ex-girlfriend and suspect, the man pulled down his pants and told his ex-girlfriend she could kiss his behind*.
The man was then placed into custody and taken to the Independence County Jail on the disorderly conduct charge, according to the report.
*Maybe he didn't use the word "behind."
---
Have a news tip or event to promote? Email White River Now at news@whiterivernow.com. Be sure to like and follow us on Facebook and Twitter. And don't forget to download the White River Now mobile app from the Google Play Store or the Apple App Store.
Get up-to-date local and regional news/weather every weekday morning and afternoon from the First Community Bank Newsroom on Arkansas 103.3 KWOZ. White River Now updates are also aired weekday mornings on 93 KZLE, Outlaw 106.5, and Your FM 99.5.