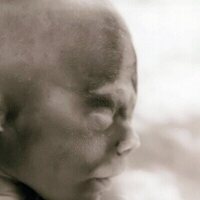 Atlis Blake Householder was born on Wednesday, August 10, 2022, to parents Evan Householder and Kailey Eppes at St. Bernard's hospital in Jonesboro.
Atlis' family was blessed with his presence for just a short time before he went on to be in the arms of Jesus.
He is survived by his parents; his grandparents, Tabatha Gibson of Hoxie, Blake Householder of Hoxie, Jennifer Eppes of Hoxie and Jermie Epps of Hoxie; his great-grandparents, Jeannit Meadows of Hoxie and Janet Smith of Hoxie and several aunts and uncles.
Graveside service will be at 11:00 on Monday, August 15, 2022, at Strangers Home Cemetery.