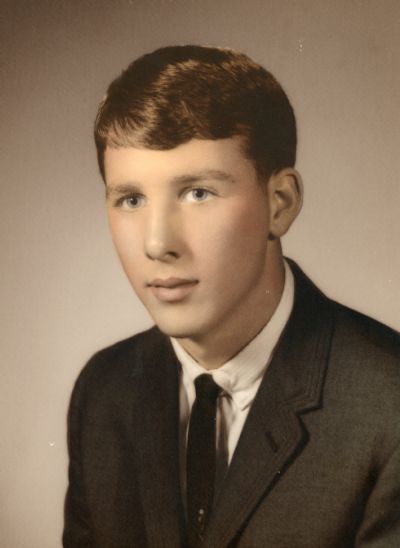 Retired Army First Sergeant Acie Stewart, 72, of Batesville, passed away Thursday, September 8, 2022.
He was born on December 3, 1949, in Batesville, Arkansas to Elbert Acie Stewart and Pauline (Todd) Stewart.
Acie served in the United States Army from 1968 until his retirement in 1991.
Acie and his late wife, Carolyn, loved animals and were passionate about helping them, contributing to the Humane Society of Independence County and fostering eight dogs. After Carolyn's death, Acie fostered several dogs for Wiley's Road Home Animal Rescue. One of his great joys was driving Wiley's dogs to Hazen to catch the HEARTS shuttle to take them to Save One Soul Animal Rescue in Rhode Island where they would find their forever homes.
Acie began playing cribbage while in the Army and recalled playing it constantly, wherever he was stationed. His love of the game continued throughout his life and he got much joy out of teaching and mentoring new players. A favorite pastime became playing cribbage on the back porch with his late wife, Carolyn, and friends.
He also painted with acrylics, focusing mostly on shapes, patterns, and colors. Acie said that it gave him something to occupy his time, but he clearly enjoyed the creativity.
Survived by his son, Cordell Acie Stewart (Kari) of Chapman, Kansas; grandson, Skylar Myers of Denver, Colorado; sister, Betty Louise Jones of Batesville, Arkansas; sister, Ann Nicholson (David) of Rifle, Colorado; brother, Jimmy Stewart of Pensacola, Florida; sister, Libby Dryer of Bella Vista, Arkansas; and his rescue dog, Susie.
He was preceded in death by his parents and wife of 48 years, Carolyn Stewart.
Graveside services will begin at 10:00 am Saturday, September 24, 2022, at Melbourne Cemetery.
He will be severely and greatly missed, but will not be forgotten by all that knew and loved him. We would like to take this opportunity to thank all of the family and friends for their support during this difficult time. We would especially like to thank Bob, Helen, Paula, and Lynn.
Join us for a reception at 255 Lumpkin Dr, #18 at 1:30 pm Saturday, September 24, 2022.
Memorials may be made to Wiley's Road Home Animal Rescue, 7020 White Drive, Charlotte, AR 72522 or the Humane Society of Independence County, 5 Environmental Drive, Batesville, AR 72501.