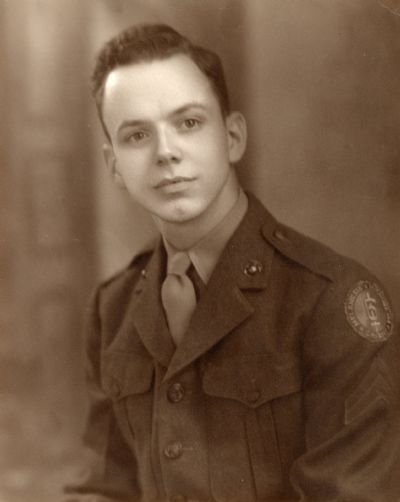 Allen Lee "Pat" Crouch III passed away peacefully at his home on Sunday, September 11, 2022, at the age of 96.
Pat was born on March 13, 1926, in Batesville, Arkansas to Frances Phillips Crouch and Allen Lee Crouch, Jr.
He attended Principia Boys School and graduated as top man in 1943 from Western Military Academy. Pat served as a Marine during World War II. After the war ended, he attended Harvard Law. When he graduated, he began working for Penn Mutual as an attorney until his retirement. In 2011, he moved back home to Batesville, Arkansas to be with family and friends.
Pat enjoyed world travel, sailed the water of the eastern US seaboard and rowed many decades on the Schuykill River in Philadelphia area with the Vespers Boat Club. He was a member of the Christian Science Church.
Pat is survived by two nieces, Laura Crouch of Batesville, Kathy Crouch Hughes (Mark) of Kirkland, Washington; a nephew, Allen Crouch (Vicky) of Batesville; great-nieces and nephews, Vanessa and Ethan Hughes, Amy Crouch Howard (Clint) and their children, Andrew Bradley (Bri), Evan and Julianna Howard and Nathan (Kim) Crouch and their children, Kallie Lee and Nash Allen. He is also survived by a devoted and dear friend, Mrs. Phyllis Hightower.
Pat was preceded in death by his parents, Allen Lee Crouch and Frances Phillips Crouch, and his brother and sister-in-law, James Phillips Crouch and Jean Rutherford Crouch.
A special thanks to the wonderful caregivers who cared for Pat in his late years.
Pallbearers are Nathan Crouch, Nash Crouch, Mark Hughes, Clint Howard, Kenny Gerhardt, and Roy W. Roberts. Honorary pallbearers are Al Crouch, Ethan Hughes, Andrew Bradley, Evan Howard, and Kallie Crouch.
A graveside service will be held Wednesday, September 14, 2022, at 2:00 pm at Oaklawn Cemetery with Butch Ketz officiating.
Visitation will be Wednesday, September 14, 2022, from 1:00 pm until 2:00 pm at the Roller-Crouch Funeral Home.
Memorials can be made to The First Church of Christ, Scientist, P.O. Box 239103, Boston, MA. 02123-9103.