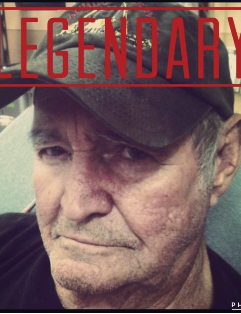 Thomas Glenn Lewis, 84, passed away on September 11, 2022. He was born in Purdy, Missouri, on September 10, 1938, to Harry and Cleo Lewis.
Tommy was a one-of-a-kind person who lived life to the fullest. There are many words to describe Tommy, but the one that fits the best is adventurous. He loved being outdoors fishing, hunting, or riding motorcycles. But most of all, he enjoyed spending time with his family.
He is preceded in death by his parents, brother, Harry L. Lewis, and sister, Rosella Myers. He is survived by his wife, Patti Lewis; son, Thomas Scott Lewis (Cheryl); daughter, Robin Lewis; brother, Richard Lewis (Judy); sister, Luella Richardson; grandchildren, Natalie, Hunter, Kaylie, and Clint; great-grandchild, Gunner; as well as many nieces and nephews.
A private graveside service will be held at Oaklawn.