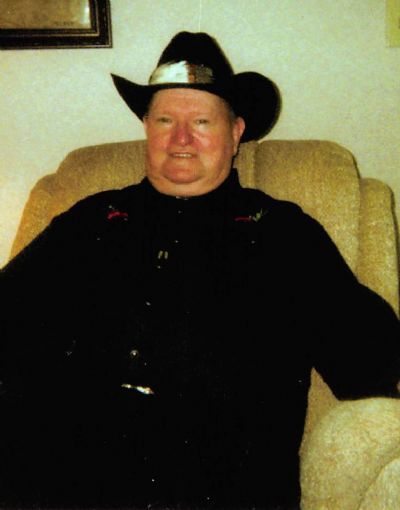 Charles Wayne Ray, 71, of Mountain View, Arkansas departed this life at Pioneer Nursing and Rehab in Melbourne, Arkansas on Saturday, September 10, 2022, with his family by his side. Charles was born on Tuesday, May 8, 1951, in Blytheville, Arkansas to the late O.E. Ray and Vicy Ruminer Ray.
He worked many years for the City of Batesville Sanitation Department and Silica Sandmines in Guion, Arkansas.
He loved watching westerns and rodeos on television. He was a cowboy at heart. His favorite cowboys were John Wayne and Roy Rogers. He liked to hunt in his younger years. He loved playing games with family and friends. He also loved flea markets and yard sales. He loved having fun with family and going to church. He was tenderhearted. He enjoyed going to Texas to visit his kids and grandkids when he was able.
He is survived by; two daughters, Sabrina Smith of Lake Jackson, Texas, Yvonn Scott of Angleton, Texas; one son, Brian Ray of Arkansas; four grandchildren, Caleb Scott, Makayla Scott, Hope Smith, Creed Scott; one great-granddaughter, Huntley Scott; three sisters, Clara Jean Laire, Linda Turner (Donald), Brenda Brown; one brother, Donald Ray; one step-brother, Larry Vanover (Debbie); nieces and nephews, Ronda Griffith, Leslie Griffith, Garry Turner, Patty Turner, Melissa Steelman, Koby Ray, Janie Ray, Eli Ray and many other extended family and friends.
Charles is preceded in death by his parents; step-father, Luther Vanover; step-brother, Freddy Vanover; step-sister, Lola Pepew; brother-in-law, Boyce Laire; nephew-in-law, Gary Steelman.
Visitation for Charles will be Thursday, September 15, 2022, from 6-8 PM at Roller-Crouch Funeral Home in Mountain View, Arkansas. Funeral Services will be 2 PM Friday, September 16, 2022, at Mount Joy Holiness Church in Mountain View, Arkansas. Interment will follow at Mount Joy Cemetery. Brother Dan Turner will officiate. Pallbearers will be Leslie Griffith, Landon Griffith, Andrew Mason, Brandon Meeker, Jody Baldridge, Eli Ray, and Henry Criswell. Honorary Pallbearers will be Koby Ray, Donald Turner, Glen Criswell, Titus Turner, Makayla Scott, Creed Scott, Hope Smith, Caleb Smith, and the Staff of Pioneer Nursing and Rehab.