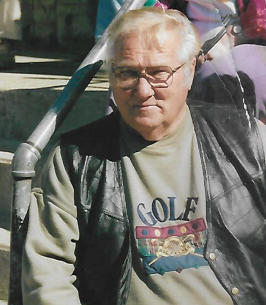 Harold Curtis Reed, 84, of Mountain View, Arkansas, passed away September 10th, 2022, at his home, surrounded by his family.
He was born November 6th, 1937, in New Albany, Mississippi to William Harold Reed and Irene Pannell Reed. Harold was of the Baptist faith. He enjoyed spending time with family, playing golf, traveling, hunting, and fishing. Harold served our country in the United States Navy from December 7th, 1954 until May 23rd, 1957. He was loved by many and will be greatly missed.
He is survived by his loving wife of sixty-five years, Mary Butler Reed of Mountain View, Arkansas; two children, Brenda Reed and Michael Reed both of Mountain View, Arkansas; four siblings, James Reed of Pontotoc, Mississippi, Sandra Hearn of Hurricane, Mississippi, Paul Reed, and Jerry Reed both of Blue Springs, Mississippi. Harold is also survived by four grandchildren, seven great-grandchildren, numerous nieces, nephews, other relatives, and many friends.
He is preceded in death by his parents, William and Irene Reed; one son, Ronnie Reed.
A visitation for family and friends will be held Wednesday, September 14th, 2022 from 5:00 P.M. until 7:00 P.M. at the Mountain View Funeral Service Chapel. A memorial service will be scheduled in Mississippi, at a later date.
Funeral Arrangements are entrusted to Mountain View Funeral Service.