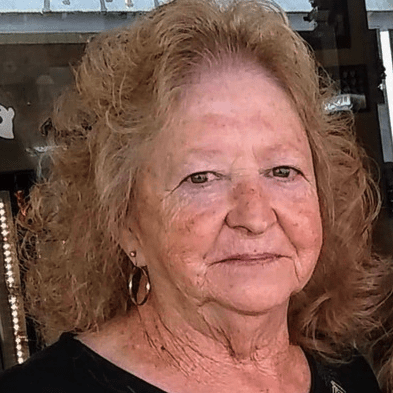 Mary Ethel Davis, 73, of Tuckerman, departed this life on Monday, November 7, 2022.  She was born on January 29, 1949, to Evelyn (Hicks) Cox.
Mary was a former member of the Eastern Star, the VFW and the Ladies Auxiliary.  She loved cooking big meals for her family.  She also enjoyed working in her garden and flower beds, crocheting and painting.
She is preceded in death by her mother, Evelyn Cox; her brother, Bobby Cox and her sister, Aliene Lipps.
She is survived by her husband of 47 years, Dale Davis of Tuckerman; her sons, James Davis (Stacey) of Bismarck and John Davis of Ann Arbor, Michigan; her daughter, Dawn Davis Poucher of Jackson, Michigan; her brothers, James Cox  Corbin, Kentucky and Lester Cox (Jenny) of Barbourville, Kentucky; her grandchildren, Amanda Davis of Bismarck, Codi Davis (Lana) of Hot Springs, Kyle Davis of Cadillac, Michigan, Anthony Poucher of Florida, Michael Davis of Ohio, Ethan Davis of Bismarck, Sadie Davis of Bismarck, Ryle Davis of Bryant, Ohio; great-grandchildren, Kinnley Davis and Korra Davis.
Those honored to serve as pallbearers are James Davis, Codi Davis, Ethan Davis, John Davis, Steve Turner and Michael Turner.
Service will be at 2:00 p.m. on Thursday, November 10, 2022, at Dillinger Funeral Home Chapel.  Visitation will be Wednesday, November 9, 2022, from 5:00 – 8:00 p.m. at Dillinger Funeral Home Chapel.  The interment will be at Gracelawn Cemetery.