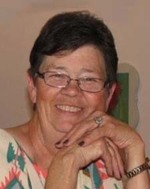 Linda Sue (Owen) Walker of Weiner, Arkansas, departed this life surrounded by her family on Wednesday, November 16, 2022, at the age of 75. She was born July 5, 1947, in Jonesboro, the daughter of James Henry and Opal Evelyne (Kimberling) Owen.
Mrs. Walker was a 1965 graduate of Weiner High School. She spent many years working alongside her husband on the family farm, and later cooked for Cardinal One Stop. Mrs. Walker was a member of the Midway Church of Christ.
She had a helping heart and a kind spirit. Mrs. Walker volunteered for the People Helping People at Amagon. She made countless pies and cakes for fundraisers and was so appreciated that earlier this year she was honored by Region 8 News as a Great Acts of Kindness winner.
Mrs. Walker never missed a sporting event that involved her children or grandchildren. Her greatest joy in life came from cooking for and spending time with her family and friends.
Mrs. Walker was preceded in death by her infant son, Jonathon Owen Walker; one brother, Ralph Owen; a brother-in-law, Sammy Walker; and her parents.
She is survived by her husband of 57 years, Gary Lee Walker of the home; two sons, Dewayne Walker of Weiner and James Walker and wife, Jamie of Weiner; one daughter, Patricia "Trish" Walker Priddy and husband, Brian of Jonesboro; seven grandchildren, Kaleb Walker of Little Rock, Kameron Walker and Katharyn Taylor of Memphis, Kayla Moody and husband, Trey of Jonesboro, Walker Priddy and Shauna Holt of Jonesboro, Anna Walker of Weiner, Jacob Walker of Weiner, and Jonathan Walker of Weiner; two great-grandchildren, Kadence Walker and River Moody; five sisters, Diane Treece Howard and husband, David of Midway, Carol Bingham and husband, Mike of Goobertown, Sharon Brown of Batesville, Glenda Wixson of Harrisburg, and Shelia Reid and husband, Dennis, of Weiner; her lifelong friends, Vernon and Anita Block of Brookland; and a lifetime of friends.
Funeral services are 10:00 a.m. Saturday, November 19, 2022, at Midway Church of Christ. Interment will follow at Walker Cemetery. Friends may visit at Midway Church of Christ Friday evening, 5:30-7:30 p.m.
Those honored to serve as pallbearers are her grandchildren, Kaleb Walker, Kameron Walker, Kayla Moody, River Moody, Shauna Holt, Jonathan Walker, Kadence Walker, Katharyn Taylor, Trey Moody, Walker Priddy, Jacob Walker, Anna Walker, and Nathan Minton. Honorary pallbearers are Cardinal One Stop Co-workers, Ladies of the People Helping People and her Midway Church of Christ family.
Memorials may be made to People Helping People, P.O. Box 124, Amagon, AR 72005, or the Weiner Fire Department, 101 N. Washington Street, Weiner, AR 72479.