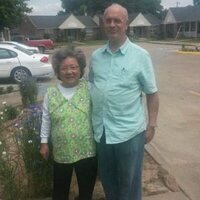 David Edward Roberts, 75, of Newport departed this life on Monday, November 21, 2022. He was born August 28, 1947, to Woodrow and Minnie (Foushee) Roberts.
David was a member of the Full Gospel Christian Church in Bradford. He had an appreciation for music and enjoyed playing the piano and guitar.  He liked to fish and work in his vegetable garden and flower beds. His prize possessions were his fur babies, Bonnie and Joy.
David was preceded in death by his parents and his son Charles.
He is survived by his wife, Judy; his stepdaughter, Kayio (Nick) Chapman of Wynne; his stepson, Shamron (Dawn) Austin of Seattle, Washington; his sister, Estelle (Jimmy) Butler of Batesville; his grandchildren, Katie Roberts, Charles Roberts Jr., Matthew Roberts, Brad (Brittini) Austin, Nathan Moss; his great-grandchildren, Sawyer Moss, Campbell Moss, Brantley Austin.
Service will be at 10:00 a.m. on Friday, November 25, 2022, at Dillinger Funeral Home Chapel with Reverend Marshall Jones officiating