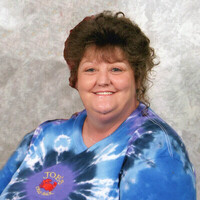 Deborah Kay Shelley Smith departed this life on January 9, 2023.
She was a gentle and kind light upon the world and will be sorely missed by everyone that had the pleasure of knowing her.
She was born on August 5, 1961, to Norman Shelley and Lorene Cossey Shelley.  Debbie enjoyed music, visiting with friends and speaking joy to anyone she came into contact with.
She was preceded in death by her parents, one son, Donald Shelley and her sister, Sherrie Martin.
She is survived by her son, Dustin Smith (Rosamaria) of Springdale; her brother, Carl Shelley (Reba Collins) of Springdale; her grandchildren, Lily, Trinity, and Isaac as well as many nieces, nephews, cousins, and friends. A special mention to her best friends and neighbors: Shelia Smith, Theresa Valdez, Kat Swann and Ms. Karen.
Debbie will always be our candle in the darkness.  The graveside service will be at 1:00 p.m. on Thursday, January 12, 2023, at Joyce Cemetery in Springdale.  Visitation will be held Wednesday, January 11, 2023, at Dillinger Funeral Home from 1:00 – 3:00 p.m. Those honored to serve as pallbearers will be Derk Shockley, Gene Masa, Miguel Davila, and Cris Martinez.
The family would like to extend a special thank you to the White River Area Agency on Aging for their kindness and care.