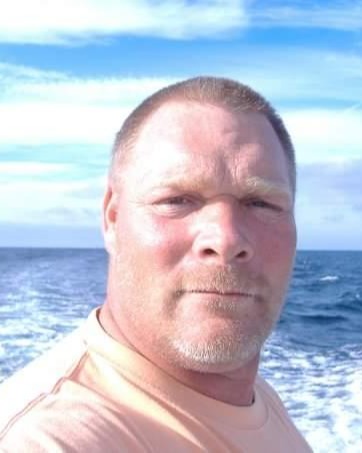 Jeffery William Beck, 58, of Mt Pleasant, AR died peacefully on January 23, 2023, in Batesville AR, with loved ones at his side. Per his wishes, no services will be held and he will be later laid at rest next to his father in Melbourne Arkansas.
Although his life span was not long, Jeff certainly lived his life to the fullest. Throughout his life he went by many titles; son, brother, nephew, uncle, cousin- or maybe you knew him as Jughead, Dobber or Big Dog. Cherish all the memories whatever you called him. Jeff was born on April 13, 1964, the son of David William Beck and Kay Elizabeth (Paulson) Kline. He attended Clarence/Lowden & Tipton Community Schools.
Jeff worked in Road Construction all his life traveling across many states. He spent the last 13 years in California. He made many lasting friendships on the concrete and in the paver. Jeff dearly loved his family and looked forward to trips home for some of his Mom's good cooking especially Lasagna, Scalloped Potatoes and ham, & Texas Sheet Cake. While in California Jeff enjoyed deep sea fishing, four-wheeling in the desert with his Razor and cruising in his Jeep and frequent trips to Vegas. He also adopted a puppy named Bear who became his best friend/companion & helped Jeff through many hard times. He loved his Starbucks runs and rooting for the Kansas City Chiefs!
Jeff is survived by his beloved dog Bear, sisters; Cynthia (Tom) Doermann of Tipton, Iowa; Lori (Jeff Nelson) Smith of Turner, Oregon; Amy (Lavern) Cole of Bennett, Iowa; Stepmother, Ann Beck of Mt Pleasant AR; eleven nieces & nephews; and several great nieces & nephews. He also is survived by three friends who were just like brothers; Lucky Burns, Fresno CA and Tim & John Miller from Kansas City, MO. He was preceded in death by his Father, David Beck; Mother; Kay Kline; stepfather, Bernard Kline; stepbrother, Lee Luttrell.