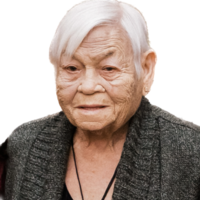 Lois Virginia Watts, 89, of Cave City passed away Wednesday, February 1, 2023, in Little Rock. She was born June 5, 1933, in Brookland, Arkansas to Willard and Florence Berry. The joy of her life was spending time with multiple generations of a family she helped raise. She loved puzzles, cards, dominos and games of all kinds. She also loved and was incredible at cooking and gardening.
She was preceded in death by her parents; her husband, Leslie Watts; son, Timothy Watts; brothers, Jim Berry and Bill Berry; and sister, Alfreida Gibson.
She is survived by her daughter, Fern Morningstar (Gary) of Calamine; her sisters, Betty Lewis, Willadean Cole, Rose Kraiger, Peggy McCormick and Faye Townsley; six grandchildren, James Watts (Jessica), Sanford Messick (Beth), Jessica Messick, Michael Watts, Amanda Hicks (Derrick) and Kadence Hawkins (Kyle); eleven great-grandchildren; and several other relatives and friends.
Funeral services will be Monday, February 6, 2023, at 2:00 p.m. at the Qualls Funeral Home Chapel with Kenny Townsley officiating. Burial will follow in the Cave City Cemetery.
Visitation will be Monday, February 6, 2023, from 1:00 p.m. until service time at the funeral home.
Arrangements are by Qualls Funeral Home of Cave City.
The family would like to give special thanks to Markeesha Madden from Right at Home in Little Rock.