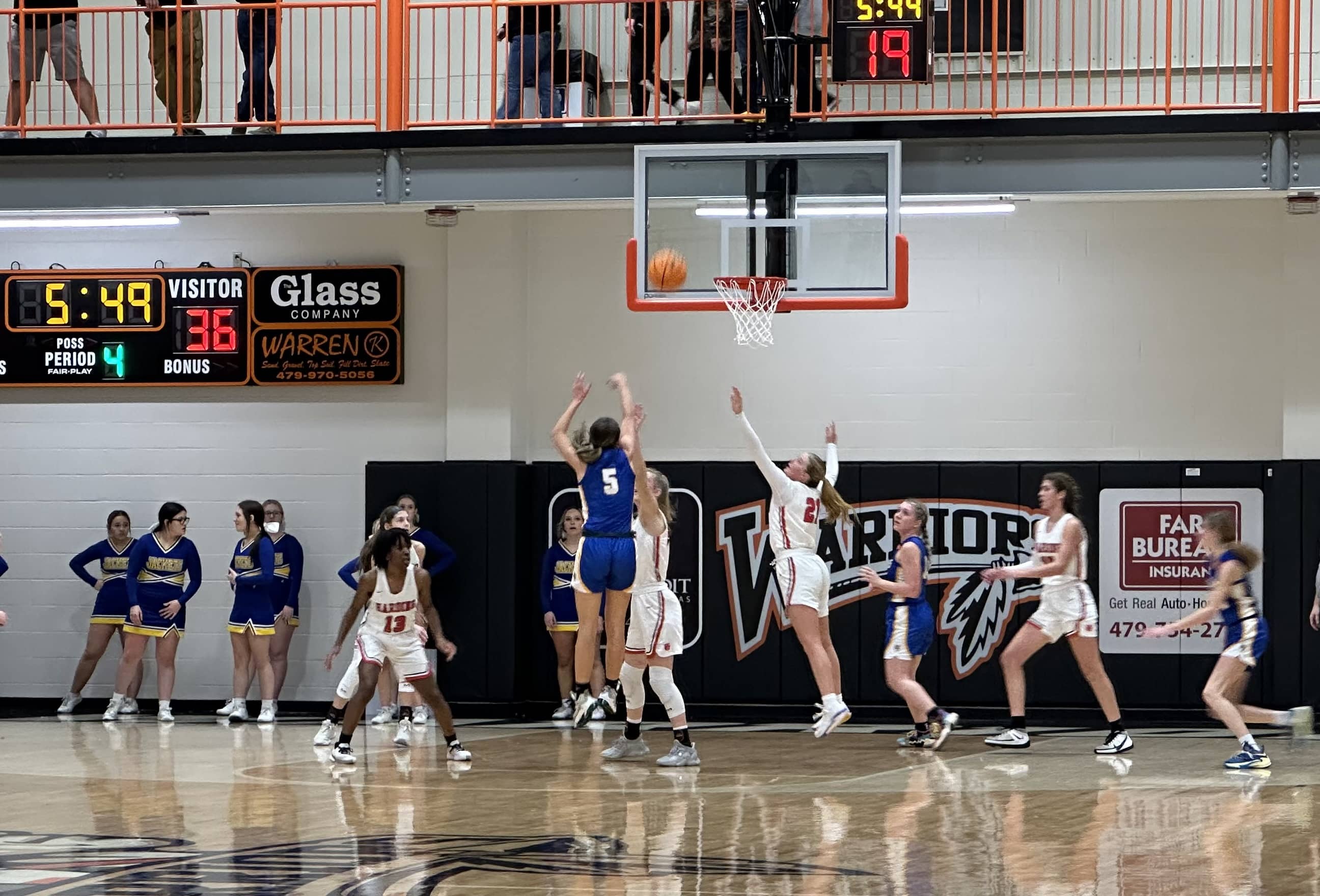 Article and image by Kevin Johnson, The Voice of the Yellowjackets on Arkansas 103.3 KWOZ
The Mountain View Lady Yellowjackets season ended Wednesday night with a 74-43 loss to the Harding Academy Lady Wildcats in the first round of the Class 3A State Tournament at Lamar High School.
Harding Academy led the game, building a 28-19 halftime lead. However, it was the second half where the Lady Wildcats put the game away, outscoring the Lady Yellowjackets 46-24 to earn the victory and advance to the quarterfinals.
Mountain View was led by Junior Kaitlyn McCarn, who had 20 points, five rebounds, and four steals. Freshman Emma Akins added 10 points and 10 rebounds while senior Torianne McCarty had five points. Ellie Akins and Kaydence Dearien added three points each, and Jaci Cooper scored two points.
Harding Academy had four players score in double digits: senior Calle Citty — 23 points; McKenney Sheffield — 17 points; Jama Akpanudo — 15 points, Kloey Fullerton — 12 points; Mileigh Harlow — five points; and Sarah Davis — two points.
Mountain View closes their season with a 21-12 record, while Harding Academy improved to 25-7 and advances to the quarterfinals round of the Class 3A State Tournament, where they will take on Bergman today at 1 p.m. at Lamar High School.