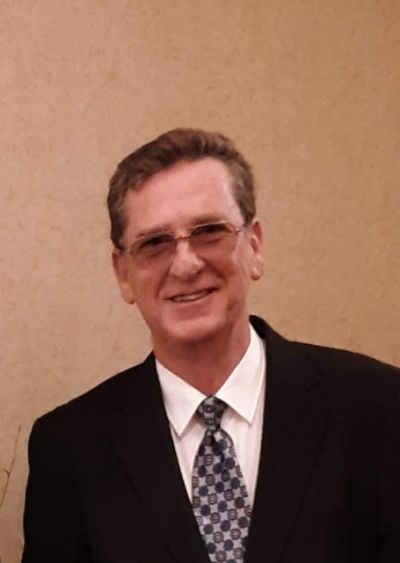 Daniel M. Smith was born on March 10, 1958, to Merdie and Cloyce Smith in St. Louis, Missouri. Daniel went home to be with the Lord on March 5, 2023, with his loved ones by his side.
Daniel and Debra were married on February 14, 1985. Their relationship started many years before in Craig, Colorado in 1975. Daniel wanted to be a cook at Mathers Bar and Grill and he had to hire a dishwasher to get that position. Little did he know back then, that hiring that 15-year-old girl was eventually going to become a life sentence.
Debra and Daniel have three devoted sons, Caleb (Kathy) Smith of Poughkeepsie, Arkansas, Jack (Cindy) Smith of Melbourne, Arkansas, Jesse Smith of Batesville, Arkansas; nine grandchildren, Shawna (Jeff) Cunningham, Chyanne (Mariah) Smith, Camisha Smith, Drake Smith, Tamara VanHorn, Matthew Smith, Kristen Smith, Avery Hutchison, Zerond Smith and two great-grandchildren, Anthony VanHorn, and Hazel Cunningham.
Daniel and Debra were best friends for 48 years. Their life together was an adventure. When Daniel said "I do" he took his wedding vows seriously. Everyone could see how much he loved and cherished his wife, the love of his life. Daniel was a truck driver and part of the "Bad Boy" family. He loved to travel. He and his bride traveled the countryside on everything from a motorcycle to an 18-wheeler. They loved to share their favorite spot in Granite Creek, Wyoming with friends and family.
The most important thing to Daniel was his family. He enjoyed the great outdoors, hunting and fishing and most recently, kayaking (to please his wife). He would sing to children. He will be remembered most for his sense of humor. He had a way of making each of his grandchildren feel special. He bullied them all equally, from the oldest to his little Hazelnut.
Daniel is survived by his brother, Randy (Heidi) Smith; sisters, Pam Michel, Shelly (Randy) James, Tina (Don) Pysz and Susan Wallerstedt.
He was preceded in death by his parents, Merdie Smith and Cloyce Hinson; brothers, Warren Smith, Larry Smith, Ray Smith and his sister, Nita Simpson.
Honorary pallbearers are Randy Smith, Paul Tarango, Gary Vigil, Brad Webb, Karl Tarango, Ralph Tarango, Mike Hawk and Shad Chambliss.
A memorial service will be held Saturday, March 11, 2023, at 4:00 pm at the Believers Community Church with Joe Insell officiating.
In lieu of flowers, donations may be made to New Hope Refuge, 10 Bell Grove Rd, Batesville, AR, 72501.